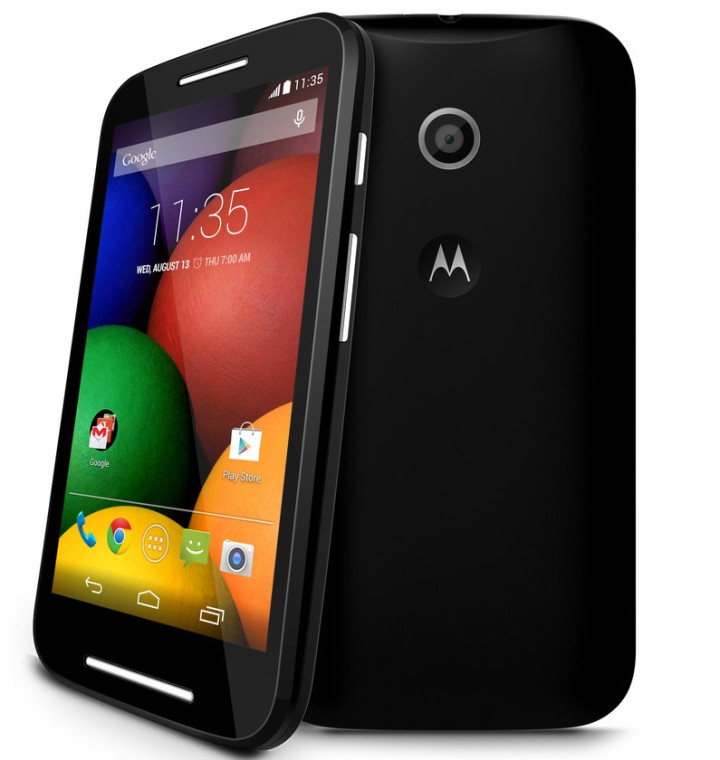 Motorola's budget-friendly smartphone, Moto E, unveiled last month is now available in the UK at £99 (according to Clove UK). The smartphone offers a great deal of hardware features considering its price.
The Moto E uses a Snapdragon 200 chip featuring a dual-core processor clocked at 1.4GHz and a 1,980mAh battery, which delivers good performance for a budget smartphone, according to a series of battery tests conducted by GSMArena.
In the talk time battery test, the Moto E was tested under 3G networks. Its battery drained out after staying for 16 hours and 38 minutes, almost three hours longer than its predecessor, Moto G, which lasted for 13 hours and 41 minutes in the test.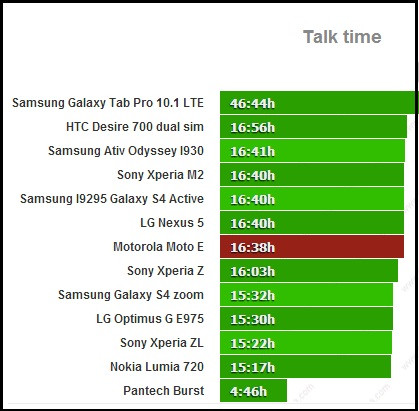 The Moto G, in the web browsing test, lasted for eight hours and 42 minutes before its battery ran out of juice. Close to nine hours of internet use is considered a good achievement for such devices.
Besides, there is a marginal difference between the web browsing timing of Moto E and Moto G - the latter was less than half an hour ahead in the test.
In the video playback test, Moto E turned out to be quite poor, with its battery dropping down to 10% after playing videos for six hours and 31 minutes - six minutes less than the video playback life of the Moto G running with a 2070mAh battery.
The Motorola smartphone scored an endurance rating of 60 hours, which means it will run for two and a half days with an hour each for calling, web browsing and video playback.