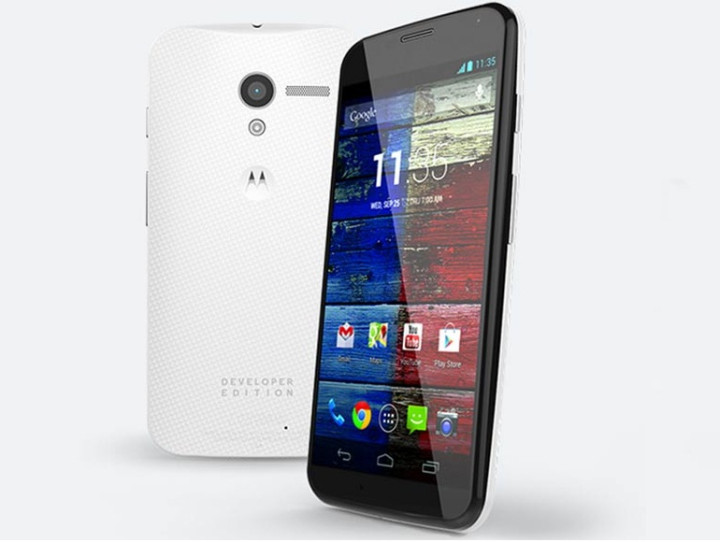 Motorola's next flagship smartphone, the Moto X+1, is currently scheduled for a launch on 25 September, according to a new report by Droid Life. The information comes from carrier Verizon, who are expecting the phone on that date.
"That date may be just outside of summer, which officially ends on 22 September, but it's close enough", said the report. "Also, there is always a chance that we see other carrier variants of the device arrive before Verizon gets it, which would put Motorola inside their own timeline."
Back in February, Motorola confirmed to the press that a new Moto X would arrive in "late" summer, along with the company's eagerly awaited Moto 360 smartwatch.
Rumours indicate that the Moto X+1 might have a 5.2in display, meaning that a 1080 x 1920 pixel resolution would allow the handset to offer a 423 ppi density. Couple that with other rumoured specs, including a Snapdragon 800 processor, 2GB of RAM and 16/32 GB of internal storage and you have a flagship smartphone.
Given that the smartphone is being called the "Moto X+1" and has had no Nexus branding so far, there is a good chance that it won't be the next smarphone in the Nexus line as indicated by previous rumours.
If the phone is coming in September, then its launch will be happen during a month which will see high profile launches from other manufacturers, including Samsung's Galaxy Note 4, Apple's iPhone 6 and other Sony's Xperia Z3.
In the past, Motorola has confirmed the X+1 on several occasions through accidental leaks on its Moto Maker website.