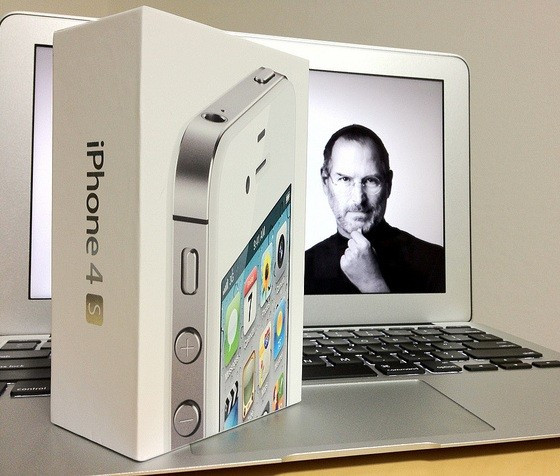 Despite not yet being released analysts have already suggested that even with the combined efforts of the Ice Cream Sandwich flavoured Samsung Galaxy Nexus and sleek Motorola RAZR, Apple's already record breaking new iPhone, the iPhone 4S, will remain consumers' top-end device of choice.
The Motorola Droid RAZR
As stated in the IBTimes' introduction to Motorola's new smartphone, the Droid RAZR is 'bringing sexy back' this November.
The super thin 7.1mm thick device is set to be released packing a 4.3 inch Super AMOLED display made with a sculpted glass face and Kevlar fibre construction.
Swimming in the adult section of the smartphone pool, the device will be run using an impressive 1.2GHz processor and boast 1GB of RAM. The RAZR will also include an impressive 8-megapixel camera capable of shooting high definition 1080p video.
Unfortunately for those looking to get their mitts on Google's new Ice Cream Sandwich, the new RAZR will be launched running Android Gingerbread. The device will only be getting its fattening Ice Cream Sandwich upgrade much later in 2012 -- the device itself is scheduled for a nebulous November release, though online retailer Amazon is listing it as available for £474.99 sim-free from 11 November.
One of the company's first major smartphones since the Google deal, in its statement Motorola made it clear that it had high-hopes for the device.
"The original Motorola RAZR redefined what a mobile phone was as people worldwide strutted around proudly flashing their fashion item. Now, we bring sexy back in a stylish and sleek body with the power to create experiences you will not find in any other smartphones," commented Robert van Tilburg, senior regional sales director for Motorola Mobility in South Asia.

Samsung's Galaxy Nexus
Swimming in the same stream as Motorola's new RAZR, alongside Google's new Ice Cream Sandwich, Samsung unveiled its new Galaxy Nexus top-end smartphone.
As was expected, Samsung unveiled its new Galaxy Nexus smartphone at its and Google's 19 Oct. Hong Kong event. In keeping with previous rumours, Samsung confirmed the device will be the first smartphone powered by Google's new Android 4.0 Ice Cream Sandwich OS.
Set for release in November, the device will be fairly fast packing a 1.2 GHz dual-core processor. Yet, despite its power, the device screen is its primary selling point.
The new Nexus will pack a whopping 1280 x 720, 4.65 inch Super AMOLED screen, running at a native 720p resolution -- basically meaning the display will be so sharp it could slice a melon.
All this will be contained in a 8.94 mm thick case, boasting the same contour display and concave rounded screen design that was first introduced in the Galxay Nexus predecessor the Nexus S.
The camera was also fairly impressive, with the new Nexus packing a 5-megapixel HD snapper. During the event the camera was shown snapping photos with zero shutter lag and recording crisp 1080p HD videos.
To date there have been conflicting theories regarding the next Nexus release date though Phones 4 U is currently taking pre-orders for it and Amazon lists it as a available sim-free from 2 December.
Apple's iPhone 4S
Despite the Galaxy Nexus and Droid RAZR's impressive features numerous analysts have suggested the device may still struggle to compete with Apple's iPhone 4S.
The analysts doubts stem from the new iPhone's already record-breaking sales. Apple confirmed Monday, 17 Oct. that it had sold over four million iPhone 4S units, just three days after release.
Further to this the company went on to allege that the company's iOS 5 operating system was already being used by 25 million consumers across the world.
"iPhone 4S is off to a great start with more than four million sold in its first weekend -- the most ever for a phone and more than double the iPhone 4 launch during its first three days," commented Philip Schiller, Apple's senior vice president of Worldwide Product Marketing.
"iPhone 4S is a hit with customers around the world, and together with iOS 5 and iCloud, is the best iPhone ever."
The news added to the iPhone 4S' previous pre-order success. According to reports from Apple the device had broken Apple's previous pre-orders sales records, boasting one million pre-orders in its opening 24 hours before scaling up to break the three million mark by the end of its first week.
Since its opening success, Apple has confirmed it will be launching the iPhone 4S in a number of new territories 11 November, just weeks before the RAZR and Galaxy Nexus are expected hit British stores.
Analysts have since predicted a second wave of strong iPhone 4S sales, that will at the very least steal a significant portion of the Galaxy Nexus and RAZR's opening thunder.