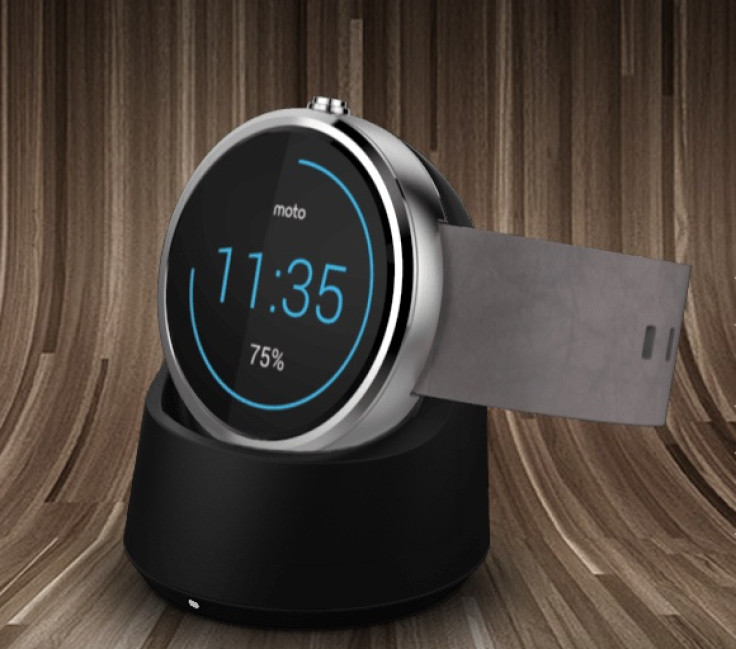 Motorola UK has announced a slew of new deals in the UK that let prospective buyers purchase high-end gadgets in the country at discounted prices.
Motorola's two-day sale begins on 18 May and ends on 19 May, and the Lenovo-acquired company is putting up the following high-end devices for sale at significantly reduced prices:
Google/Motorola Nexus 6: As part of Motorola's two-day sale, buyers can purchase Motorola's flagship smartphone, the Nexus 6 at £449. The original price of Motorola Nexus 6 is £490 for the 32GB variant of the smartphone.
Prospective buyers can begin purchase of Nexus 6 (at £449) on 19 May. Colour schemes available are Midnight Blue and Cloud White. Motorola is also claiming to deliver the Nexus 6 for free.
Moto X: Along with its Nexus 6, Motorola will also let people customise and purchase its Moto X, for prices starting from £299. The original cost of customising Motorola's Moto X is £395.
Moto 360: People can also purchase Motorola's Moto 360 smartwatch-like Wearables, as part of the latest deal, for £150. The original price of a typical Moto 360 is £200.
Motorola's Moto X and Moto 360 can be purchased at reduced prices (as part of the two-day offer) on both 18 May and 19 May, whereas the Nexus 6 is available at the discounted prices only on 19 May.
Key technical specifications of Google's Nexus 6 smartphone:
5.96in AMOLED display with capacitive touchscreen
Android 5.0 (Lollipop) operating platform; out of the box
2.7GHz quad-core Qualcomm Snapdragon 805 processor
13MP rear camera
2MP front camera
3GB RAM
32/64GB fixed internal storage options
4G LTE, Bluetooth 4.0, Wi-Fi and microUSB connectivity
Fixed Lithium-Polymer 3220 mAh battery with claimed standby time of up to 330 hours.