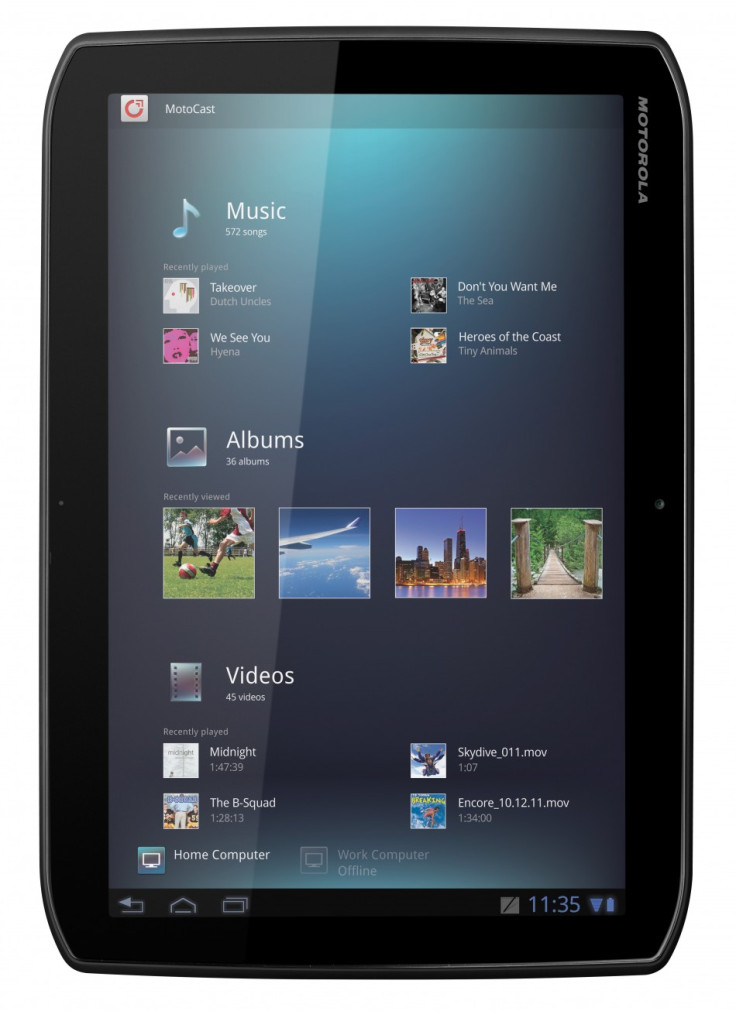 Motorola has announced that the upcoming Xoom 2 will be priced at an iPad-beating £380, and the smaller Xoom 2 Media Edition will set you back £330.
Both new Xoom tablets will be available from the middle of November and Motorola fans will be pleased to hear that the new 10.1-inch Xoom 2 is a full £70 than its predecessor, and £19 less than the cheapest iPad 2.
The original Xoom struggled to sell, and the reduced price would suggest that it was too expensive for most tablet buyers. Both of the new Xooms run Android 3.2 Honeycomb, have a 1.2GHz dual-core processor, and a 5-megapixel camera on the back.
Disappointingly, the Xooms will not be running Android Ice Cream Sandwich out of the box - although an over-the-air update will hopefully be offered in the near future.
Both models offer 16GB of storage space, but unlike the old Xoom there's no SD card slot to offer storage expansion.
The Media Edition Xoom 2 is a smaller, eight-inch tablet that will rival the BlackBerry PlayBook as a smaller tablet aimed at media consumption rather than creation, as the larger Xoom 2 and iPad are better-suited to.
You can read our full preview of the Xoom 2 and Xoom 2 Media Edition here, and we'll be posting a full review of each soon.