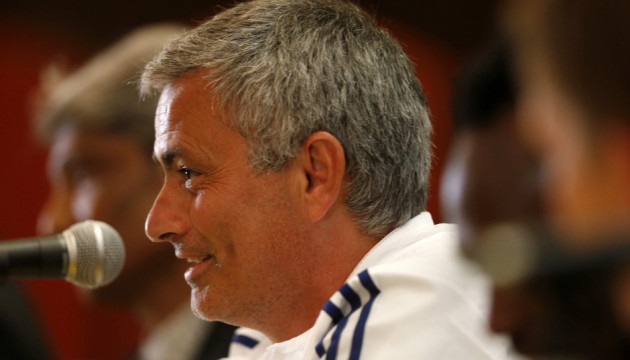 Chelsea manager Jose Mourinho is hopeful of signing midfielder Bertrand Traore on a permanent deal when the club seek work permit approval later this year after the 17 year old scored in the club's 4-1 pre-season win over Malaysia XI.
The Blues must wait until Traore, who is officially on trial in west London, turns 18 in September due to him being in the United Kingdom on a student visa, before applying for a work permit.
Traore spent the 2009/10 season on loan at Auxerre but played in the Nexgen Series for Chelsea last season and Mourinho is optimistic the teenager could soon be playing first team football.
"We want to keep him but have to wait until he becomes 18 to try to get a permit for him," he said.
"If not possible we have to let him go on loan somewhere. We have the guarantee that he plays for his national team. This fact, I think, sooner or later, the committee has to give him a permit to play in England.
"His country is one of the most important in African football at this moment. If he plays in the African cup they will be a moment where he gets his permit and it's fantastic to come here and play for Chelsea, and to play well."
The Football Association must first sanction any work permit applications before they are submitted to the Home Office. All players over the age of 16 and from outside the European Economic Area must apply for a work permit in order to play in the United Kingdom.
The player must have played 75% of matches for his country Burkina Faso in the last two years prior to the application, while they must be ranked inside the top 70 in FIFA's world rankings. In July's revived standings in July, the African nations rose to 42nd.
Since making his international debut in September 2011, Traore has played in just eight of Burkina Faso's 27 international games but he could be given special dispensation if Chelsea can prove his future importance to his country.
Burkina Faso reached the African Cup of Nations final earlier this year, eventually losing to Nigeria, but Troare was left out of the squad entirely.