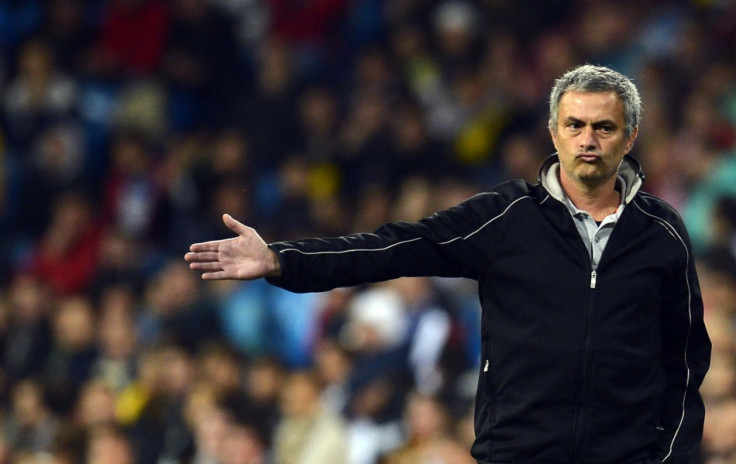 Real Madrid coach Jose Mourinho, after seeing his side lose 1-2 in the first leg of the Champions League semi-final away to Bayern Munich, has said his side needs some luck during Wednesday's second leg game at the Santiago Bernabeu.
However, Mourinho will know that should he guide the Spanish giants to their record tenth European crown, he will himself equal the record held by Robert Paisley, who guided Liverpool to three European trophies in 1977, 1978 and 1981. Moreover, he will also become the first manager to win the continent's elite trophy with three different clubs.
The 49 year old Portuguese boss, who has previously won the trophy with Porto and Inter Milan, has had an excellent second season with Real Madrid, despite constant press speculation he may leave the Bernabeu next season. The highlight of recent weeks must surely be the 2-1 defeat of Barcelona at the Nou Camp. The win leaves Madrid seven points clear of Barcelona at the top of the Spanish league, with only four games to play. If Mourinho does win the league, it will be his seven domestic title, with various clubs, in the last nine years.
However, Mourinho, already regarded as one of the most successful managers of all time, admits his side has much to do ahead of their second leg game against Munich.
"I don't know if the Champions League is more important than the league, because the best team always wins the league and this isn't always the case in Europe," said Mourinho, according to a BBC report.
"Wednesday is almost like a long-awaited final, but I see calmness in the players. I don't like an excess of emotion, nor a lack of it," the Telegraph quoted Mourinho as saying.
A point of concern for both Mourinho and Bayern manager Jupp Heynckes is that several key first team players, from either side, could miss the final if they get booked in this game.
"A player can't be an egoist. I would sign now for me to not be in Munich [for the final] and stay in my house if it means the team reaches the final," the Daily Mail quoted Mourinho as saying.
Meanwhile, Heynckes feels the second leg is going to be a "battle of the giants", no matter who progresses to the finals to meet Chelsea.
"It is going to be spectacular. It is going to be a real treat with everything which belongs in such a football game," the Telegraph reported the 66 year old boss as saying
"Just a fortnight ago, people were saying that Barcelona are the be all and end all, but now Real have gone and won in Barcelona. It will be a battle of the giants. Both clubs have a great history and I am looking forward to it, and I hope it has a positive outcome for us," he added.
Nevertheless Bayern officials do realise this will be a hugely difficult game for them.
"We have great respect for Real, but no fear, even if we are expecting hell in the Bernabeu stadium," Bayern chairman Karl-Heinz Rummenigge was quoted as saying in an ESPN report.
However, the German boss does have a slight upper hand going into this match because he has been able to rest his key players from all domestic ties since the first leg of the competition.