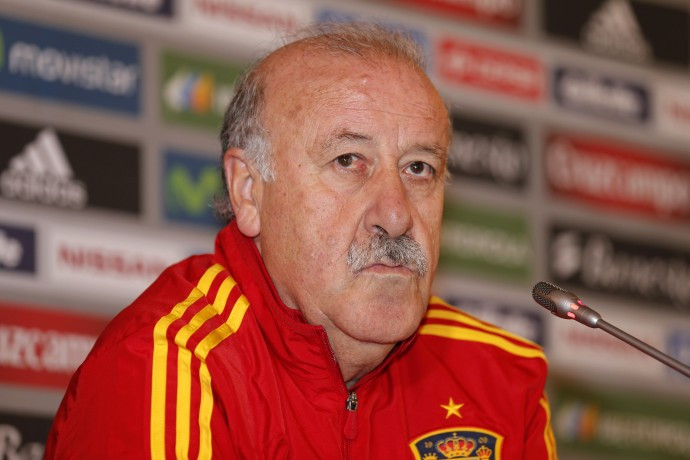 Spain boss Vicente Del Bosque has continued his war of words with Jose Mourinho, urging him to focus on his job at Chelsea rather than on La Roja after the Portuguese boss hit out at comments made by Sergio Ramos.
The Real Madrid star questioned the commitment to the national team of both Cesc Fabregas and Diego Costa, after the Chelsea duo missed Spain's two recent games against Belarus and Germany due to injuries – even though they were both able to play for the Blues during the victory over Liverpool, just before the international break.
Mourinho responded to his former Real Madrid star Ramos after the game against West Brom, saying: "Since I've known Ramos he has been a fantastic football player, but he is not a doctor and I am the same. I do my job the best I can but I am not a doctor.
"I am nobody to go against it and I don't think Sergio did a medicine masters in the last couple of years to understand about it."
When asked about Mourinho's comments on Ramos by the Spanish media, Del Bosque said: "I have nothing to say."
However, he added: "We absolutely appreciate what a great coach Mourinho is, but I think people should talk about things closer to home.
"People should stick to what concerns them, to their jobs, their work and nothing else."
Del Bosque and Mourino have had a number of issues in recent times, since the Portuguese boss blamed the Spanish manager for the injuries that Costa suffered in the first part of the season.