Mourners Attend Funeral of US Journalist Steven Sotloff
More than 700 people gather to celebrate the life of journalist executed by British Isis militant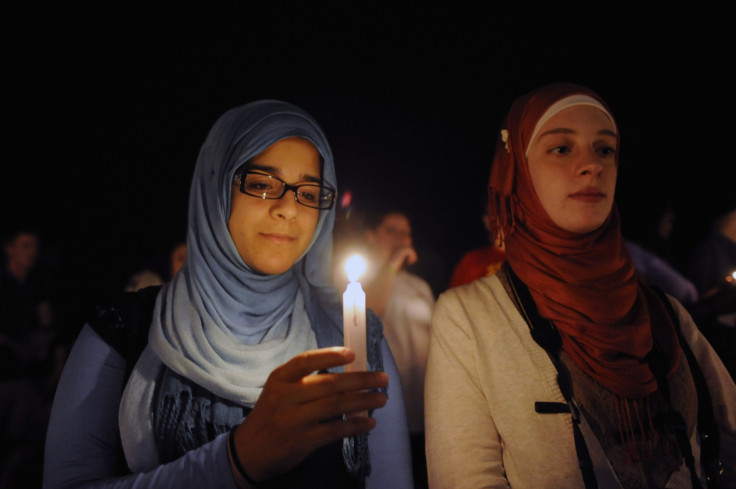 Family and friends gathered at a synagogue in Florida on Friday for the memorial service of Steven Sotloff, the American journalist who was beheaded in an execution video released by Islamic State.
A video showing Sotloff's execution was released earlier this week. The journalist, who was also an Israeli citizen, had been kidnapped while reporting on the war in Syria in 2013. He had lived and worked in Yemen for many years.
More than 700 Mourners at the service at the Temple Beth Am synagogue in Pinecrest, Miami, where Steven attended as elementary school and where his mother still works as a teacher, to pay their respects and celebrate the life of Sotloff.
"I'm so proud of my son for living his dream," his mother, Shirley, said during the service.
"I have lost my son and best friend, but I know his passing will change the world," Sotloff's father, Arthur, said. He added, "I want to speak from my heart, but my heart is broken."
Flordia honours lost son
Lauren read an emotional letter to her brother, and spoke of the "special bond" she shared with her brother. "Though I miss you, you are my hero because you learned to write and had your voice heard," Lauren read from the letter.
Temple Beth Am Rabbi Terry Bookman, who led the service, said: "We are celebrating his life today; this is not, so much, a mourning of his death. Even though we are aware of the geopolitical circumstances of why we are here… let us not forget, there is a family devastated by this loss."
Bookman added Sotloff, "saw no barriers between himself and those that he covered".
Former governor Charlie Crist and Senator Marco Rubio also attended the service. Rubio said: "Steven was committed to the truth. He didn't just become a journalist; he became one in the most dangerous place on earth. It is appropriate and ironic that he revealed true evil."
Florida Governor Rick Scott ordered all US flags throughout the state to be flown at half-mast on Friday in honour of Sotloff.
© Copyright IBTimes 2023. All rights reserved.