Steven Sotloff Beheading: 'Justice Will Be Served' Obama Warns Isis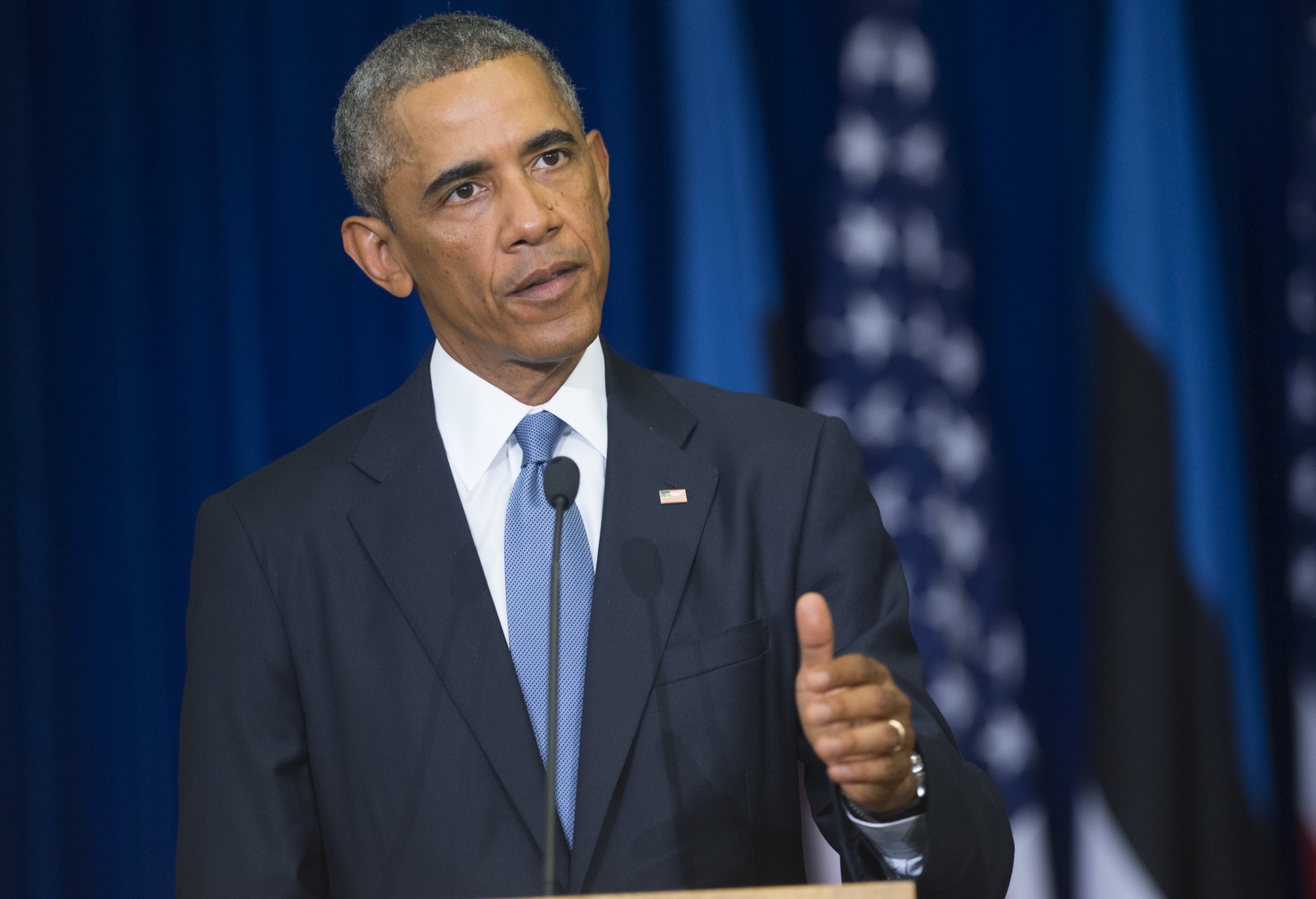 President Barack Obama warned the killers of Steven Sotloff that 'justice will be served', as US officials confirmed that a video showing the American journalist's execution is authentic.
Islamic State jihadists released footage showing Sotloff, a 31-year-old freelance journalist abducted in Syria last year, being beheaded by a masked militant.
"The prayers of the American people are with the family of a devoted and courageous journalist Steven Sotloff," Obama said speaking in Estonia.
"Overnight our government determined that tragically Steven was taken from us in a horrific act of violence and we cannot even begin to imagine the agony that everyone who loves Steven is feeling right now. Our country grieves with them".
The video was released two weeks after militants with the group previously known as Isis killed another US journalist, James Foley, in a similar fashion.
The extremist group said it carried out the execution in retaliation for US airstrikes against their positions in Iraq.
"Whatever these murderers think they will achieve by killing innocent Americans like Steven, they have already failed," Obama said.
"People around the world, Americans are repulsed by their barbarism.
"We will not be intimidated. This horrific act only unites us," Obama added. "And those who make the mistake of harming Americans will learn that we will not forget and our reach is long and that justice will be served."
Earlier US National Security Council spokeswoman Caitlin Hayden said that the according to an assessment by US intelligence, the video showing Sotloff's final moments was authentic.