Marks and Spencer have released their Christmas advert for 2016, directly challenging department store rival John Lewis.
The supermarket giant gives the traditional tale of Father Christmas a contemporary twist in the short ad, titled Christmas with Love. It focuses on how Mrs. Claus, played by the Oscar-nominated Janet McTeer, makes Christmas complete for seven-year-old Jake.
The mischievous youngster, who has an older sister, Anna, contacts Mrs Claus for help after his dog, Tiger, chews at Anna's training shoes.
Mrs Claus is then seen speeding off on a red snowmobile and delivering a special gift to the house before eating a mince pie left for her.
When Christmas Day arrives Anna opens the present sent on behalf of Jake by Mrs Claus (to the bemusement of their parents) and loves the sparkly red trainers within.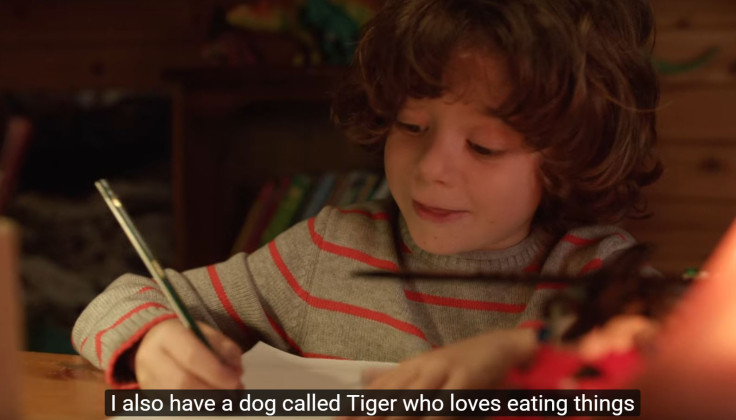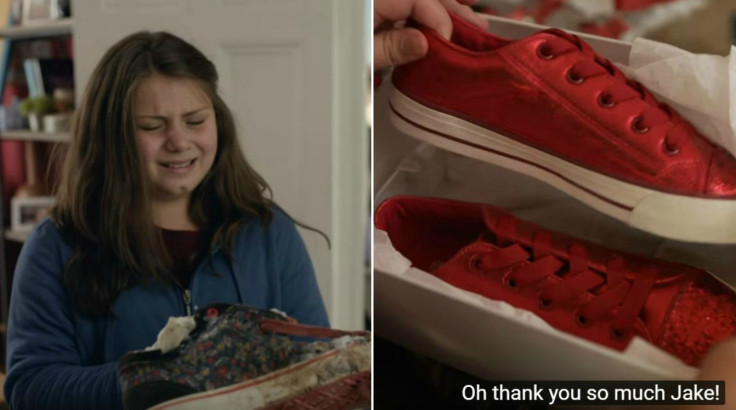 "You might think I don't like my sister, but I do. I love her a lot and I want her to be happy at Christmas," narrates Jake.
The frequently warring brother and sister happily spend Christmas Day in a rare harmonious truce, playing together in the snow.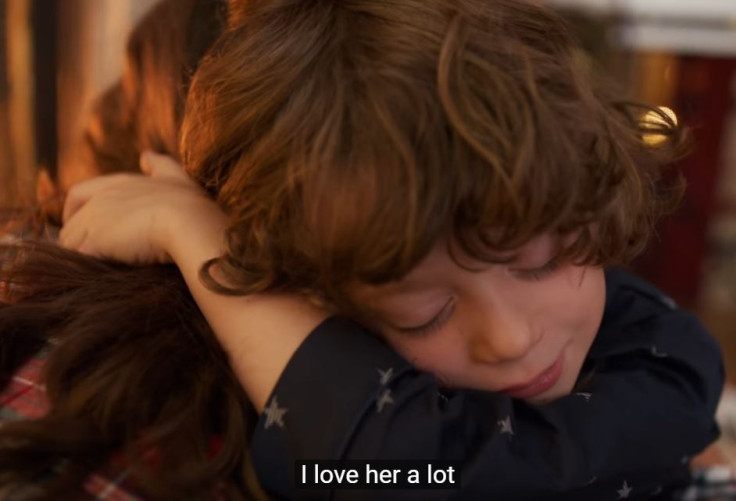 Mrs Claus is then shown getting home just before her more famous husband returns from his exhaustive Yuletide duties.
The heart-warming ad was directed by Tom Hooper, who has won Oscars for Elizabeth I, The King's Speech and Les Miserables, and was created in conjunction with agency RKCR/Y&R.
McTeer, 55, is best known for her portrayal of Hubert Page in the 2011 film, Albert Nobbs, that secured her Oscar nomination. She has also starred in The Governor, and received an OBE in the 2008 Birthday Honours list.
Patrick Bousquet-Chavanne, executive director of customer, marketing & M&S.com, told The Mirror: "This is a brand new approach for M&S this year, one that has been created with our customers and for our customers.
"Our ambition is for our customers across the nation to experience something special this festive season.
"Mrs Claus epitomises the huge efforts our customers put in to making the festive season special and represents the love and togetherness that customers want to feel and see in abundance at Christmas.
"That's why we've brought Mrs Claus and her world to life - ensuring that everyone will #LoveMrsClaus this year."