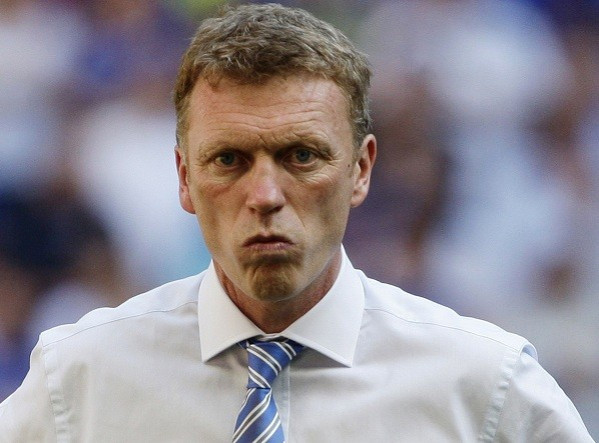 Angry Manchester United fans have issued new manager David Moyes with death threats - before he has even taken charge at Old Trafford.
Moyes, who was only announced as Sir Alex Ferguson's successor yesterday, has also been subjected to a wave of abuse from Everton fans angry at him walking out of Goodison Park.
RaziyaM94 tweeted: "So David Moyes is the person I chose to kill", while Dayoogunleye1 messaged: "Some one shd kill Moyes so he won't take over.''
Josh Gittings tweeted: "David Moyes I'm warning you...Come to United and f*** us up and I will personally kill your family! That is all.''
Tim McKuhen wrote: "If Moyes buys Baines off us honestly I'd kill him.''
A number of fans appear angry about the recent speculation surrounding unsettled Manchester United striker Wayne Rooney.
The former Everton hitman this week cast doubt on his future at Old Trafford by stripping from his Twitter profile his status as 'Manchester United striker'. The England star instead described himself as a 'Nike athlete.'
Dane Pearson-McGloin messaged: "I'll tell you right now Moyes, if you sell Rooney imma kill yo ass!''
The last time Rooney cast doubt on his future at the club, angry fans used a spray can to scrawl on the wall of his home: "Move to City and you're dead."
But the latest outpouring of bile and invective on Twitter has so far not triggered police action.
A Greater Manchester Police spokesman told IBTimes UK: "We are not looking in to it."
Moyes also has a simple and effective way of stopping the trolls getting to him: the Scot does not use Twitter.
Also in the firing line was the owner of Everton, Bill Kenwright, who has previously drawn the ire of fans angry about the club's limited transfer budget.
Dr_gazthefoo_MD tweeted: "Kenwright, if Moyes goes and you replace him with either Rafa or Pardew I will look for you. I WILL find you. And I WILL kill you.''
Manchester Utd owners, the Glazer family, were also targeted by Manchester fans.
They have been unpopular among fans since acquiring the club eight years ago in a highly leveraged deal, which saddled the club with hundreds of millions of pounds of debt.
Tom Ellison wrote: "I swear if Moyes is the next manager I'm going to go and kill them f***ing Glazers.''