There is a growing threat civilians could become 'legitimate targets' in the conflict between old warring factions Mozambique National Resistance (Renamo) guerillas and the Mozambique Liberation Front (Frelimo) government, an expert has claimed.
Violence has continued in Mozambique despite the international community's efforts at keeping the peace in one of Africa's fastest-growing economies – which is looking to escape years of poverty and conflict by tapping into its huge energy resources.
In an escalation of a simmering conflict between longstanding civil war foes which has so far resulted in at least 11,000 Mozambican refugees fleeing to neighbouring Malawi, there has been an increasing number of incidents in which civilians have been targeted, according to Joseph Hanlon, a journalist and a development researcher who has been chronicling Mozambique since 1978.
Renamo head Afonso Dhlakama has repeatedly voiced his intentions to take over the six central and northern provinces - Tete, Manica, Sofala, Zambezia, Nampula and Niassa - he maintains should be under Renamo control, while the government has been carrying out a number of army operations since October 2015.
Baby killed in Renamo road attack
The most recent incident resulted in the death of a baby, killed on 21 April when Renamo carried out an attack against a government car near the town of Canda, in the Sofala province.
The Gorongosa district administrator, Manuel Jamaca, told Radio Mozambique that the district administration vehicle was ambushed on the main north-south road. The baby was killed while three other occupants of the vehicle, including his mother and the head of the Canda administrative post, were injured.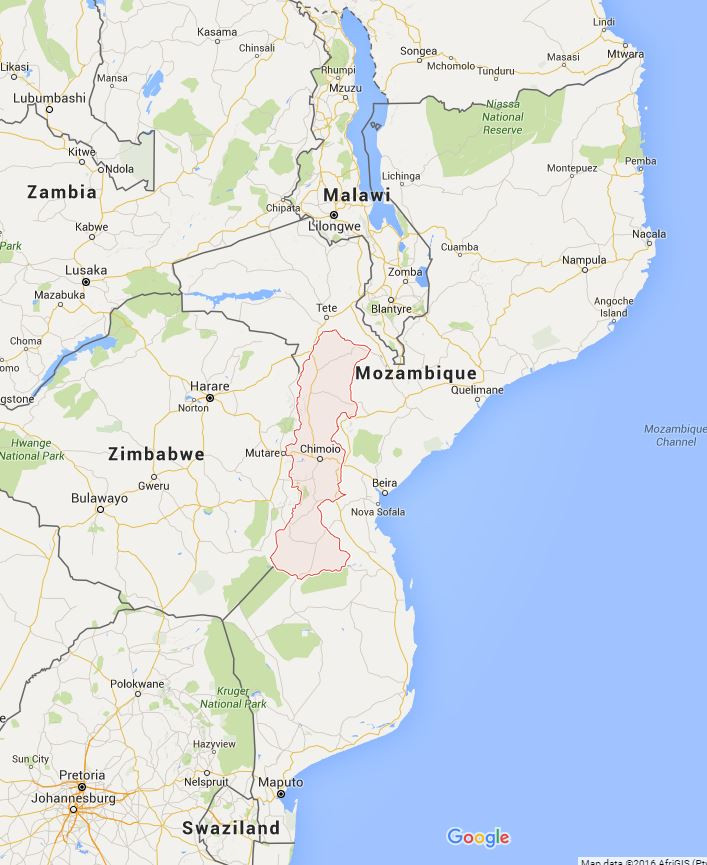 Gorongosa region, a district of Sofala province, is currently relatively calm, the administrator said, but he was quoted as alleging that Renamo gunmen were moving through communities and attacking local leaders. Hanlon, in an update, highlighted how Renamo claimed at least 12 of its party members had been "murdered" during the first three months of 2016 in Gorongosa.
Meanwhile, in the Báruè district of western Manica province, cars and trucks are also reported to have been stopped and set on fire in recent weeks after the guerillas were said to have dug trenches on the main N7 road.
Frelimo 'killed dozens'
Government forces were also responsible for a number of violent attacks, which have targeted Renamo officials, including António Sautane Chulo, the second deputy chair of the Inhambane Provincial Assembly, who was seriously injured after he was shot outside his home, on 18 April.
On 27 March a demobilised Renamo man was also allegedly shot dead after he was dragged from a public taxi. A day later, local media also reported two taxi-bike drivers, accused of supplying food to Dhlakama, were allegedly shot in the Renamo base of Gorongosa.
"Has the government decided that as Renamo is waging war as an armed party, its party officials can no longer be treated as non-combatants? As Renamo guerrillas escalate the war, do civilian party officials increasingly become legitimate targets?" Hanlon surmises.
The Frelimo government is facing its biggest struggle so far this year as details of secret loans, estimated at $1.38bn (£944m, €1.21bn), it took out have started emerging.
More from IBTimes UK