The Mozambique Liberation Front (Frelimo) government is facing its biggest struggle so far this year as details of secret loans it took out are emerging.
Prime Minister Carlos Agostinho do Rosario last week appeared before the International Monetary Fund (IMF) Managing Director Christine Lagarde in Washington. There, he confessed to her that at least $1.38bn (£944m, €1.21bn) in loans connected with the defence and security sectors were taken out in secret mostly in 2013 and 2014 by the previous Frelimo government, headed by President Armando Guebuza, without telling parliament, the public, donors and the IMF. It appears more will be revealed, on top of the $850m Ematum loan – linked to a tuna fishing company.
The equivalent to all government spending for five months, around $2.2bn, has been wasted on strategic national infrastructure and naval equipment and, it is also claimed, "on corrupt payments," Joseph Hanlon, a journalist and a development researcher who has been writing about Mozambique since 1978, said.
Deputy Health Minister Mouzinho Saide, a government spokesperson, on Tuesday (26 April) justified previously undisclosed government debts as necessary for the "protection of strategic infrastructures".
Frelimo 'to maintain unity no matter what'
Whatever happens next is likely to be shaped by two important facts, Hanlon explained.
First, he said, Frelimo will try to maintain unity no matter what. Even if one of the hidden loans revealed has effectively "benefited the military when the current president, Filipe Nyusi, was defence minister", as many commentators allege, Frelimo will make sure the party does not break up.
This means no member can, or will, be expelled from the party, and disputes could be settled within Frelimo, Hanlon said. "It appears that Mozambique has been telling different stories to everyone, from the IMF to bondholders to its own parliament and courts, over its debt," Hanlon stated.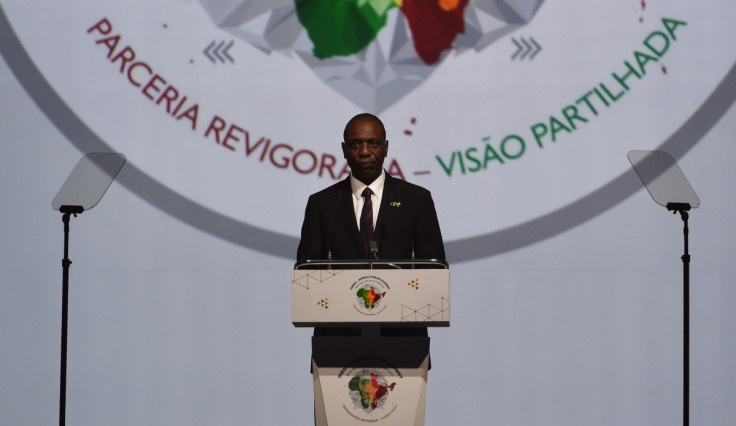 Secondly, the expert believes that the multinational lenders and donors, including the IMF, the EU and the World Bank – as well as other donors will continue to provide money to Mozambique, despite the revelations and the ongoing war between Frelimo and the opposition Mozambique National Resistance (Renamo) guerillas.
The result, he said, is the understanding that Lagarde would not isolate Mozambique, which would be bad publicity for the IMF. This is also true for the World Bank and the EU, which development programmes benefit most Mozambicans.
Mozambique came under fire in the 1990s when it was revealed that more than $400m (€352m, $274m) had been stolen from banks, but, despite donors' anger, they never demanded that Frelimo publicly identified or prosecuted the culprits – including some "senior party members".
Large lenders and donors are also alleged to have an interest in maintaining Frelimo united, as Hanlon believes they are scared the opposition, Renamo, could win the next elections would Frelimo split up.
War escalates between Frelimo and Renamo
These revelation come as civilians have allegedly become targets in the increasingly violent face-off between Renamo guerillas and the government.
So far, over 10,000 Mozambicans have fled into Malawi from Nkondezi, Tete, near the Malawian border, to escape fighting between Renamo and the government, according to the United Nations High Commission for Refugees (UNHCR).
"Since last December, Malawi has seen an increase in new arrivals from Mozambique, peaking at more than 250 people per day in early March. The numbers have since decreased significantly, but those who have managed to cross have informed UNHCR that they are turning to alternate routes due to increased military presence along the border," UNHCR's public information associate, Kelvin Shimoh, said in a statement on 15 April.
UPDATE
28/04/16 14:45 (GMT)
Security forces have deployed in the capital Maputo on Thursday (28 April) ahead of possible unrest, Reuters has reported. The heightened security comes amid concerns of possible anti-government protests planned on 29 April, or 30 April, which highlight local tensions over alleged corruption linked to the previously undisclosed debts.
Users in Maputo took to social media to post pictures that reportedly show armoured vehicles and armed police deployed in the capital. There is no indication of any immediate disruption, however.
Global risk advisory firm PGI Intelligence, meanwhile, stated: "The security deployment may serve to suppress any protests planned over the coming days, however, any demonstrations that do take place should be avoided given the potential for violence, following official warnings."
The warning over elevated threat of violent protests refers to previous protests that persisted over several days in September 2010 over rising prices, resulting in the death of at least 10 people and a further 443 injured.