Mozambicans continue to flee the face off between the opposition Mozambique National Resistance (Renamo) guerillas and the Mozambique Liberation Front (Frelimo) government as the authorities face their biggest struggle so far this year after Finance Minister Adriano Maleiane admitted secret borrowing exceeds $1 billion (£698m).
In the light of undisclosed loans connected with the defence and security sectors, the International Monetary Fund (IMF) cancelled a mission scheduled to arrive in Maputo this week. The IMF mission was expected to discuss the second tranche of a "loan" due to be disbursed, which has now been frozen.
"It's an absolutely huge amount of money for Mozambique, and it is totally bizarre. Nobody knows where the money has gone, what it was for and how much it is exactly," Joseph Hanlon, a journalist and a development researcher who has been writing about Mozambique since 1978, told IBTimes UK.
"They are treating it very seriously. The financial issue is something that is much worse than the war. It is a huge debt to have taken on. We don't know anything, except that the IMF feels it has been lied to, and you don't lie to the IMF."
The freezing of the IMF loan to Mozambique may have already created substantial financial pressure on the government, Hanlon added. "The World Bank has gone out of its way to say it's still providing money − they provide the biggest chunk of budgets − but nonetheless there are some budget support money (issued by the IMF), which is important for the government. It could result in a cash problem for Maputo."
At a press conference on 15 April, the director of the IMF's Africa department, Antionette Sayeh, said the Bretton Woods institution had received confirmation from the authorities of the existence of "a large amount of borrowing that had not previously been disclosed to the IMF".
"The undisclosed borrowing exceeds one billion US dollars and significantly changes our assessment of Mozambique's macroeconomic outlook", Sayeh told reporters. The government denies there were any "hidden loans".
"The international community will realise that, firstly, Mozambique is a country that has never failed to pay, and secondly, we have said to all investors that all that has a state guarantee is secure − we honour our commitments," Malaeiane told Portuguese news agency Lusa in Washington.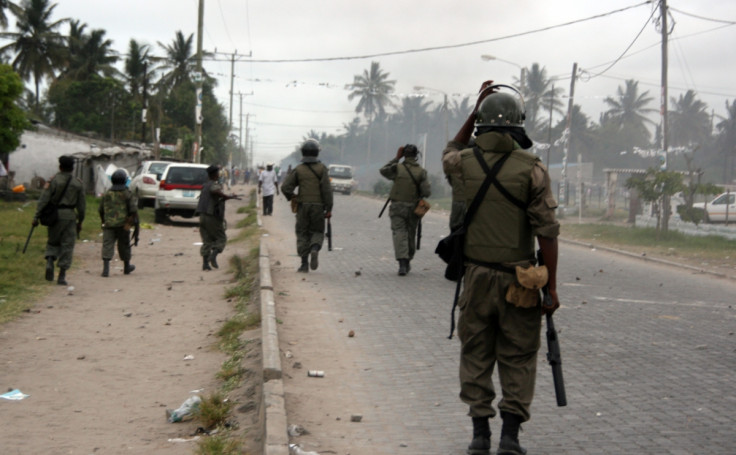 'Both sides have decided to fight it out'
The financial troubles come amid increasing fighting between Renamo and government forces. President Filipe Nyusi has repeatedly invited Renamo head Afonso Dhlakama, who claims the 2014 elections were stolen from him, to attend a face-to-face peace talks, but Dhlakama had so far rejected the invitations.
Dhlakama, meanwhile, showed his intentions of taking over the six central and northern provinces he says should be under Renamo control – Tete, Manica, Sofala, Zambezia, Nampula and Niassa – before 31 March but he failed in the bid.
However, the guerilla force has increased its attacks on the centre of the country. One of the flashpoints has been the N7 Road in Barue district in the central province of Manica, where clashes have resulted in the deaths of at least 15 Renamo fighters and one Frelimo soldier on 10 April. On Sunday 17 April, Renamo prepared an ambush by digging a trench in the road − a frequently used tactic − before attacking traffic on the same road in Honde.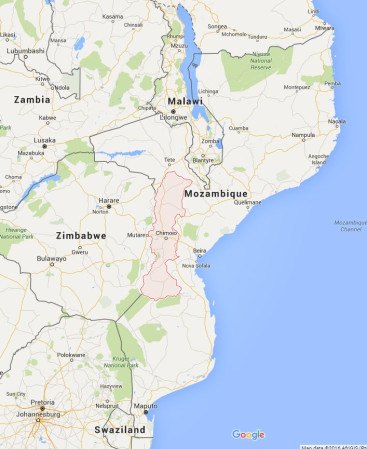 On 12 April, the Mozambican defence and security forces shot dead at least five Renamo gunmen in the Clumaze zone, in Gorongosa district, in the central province of Sofala.
"Dhlakama has surely lost face by not having done anything by now in March because he has got such a record of saying he is going to do things and not doing them, that even the press that was sympathetic to him kept raising this issue," Hanlon explained. "Both sides have settled into deciding they were going to fight it out."
Increased fighting has led to 97 schools being closed, affecting 38,000 pupils in Zambezia, Sofala, Tete and Manica, according to the Education Ministry. More than 9,000 primary school pupils in Sabe, Morrumbala, Zambezia, are being transferred to other areas to attend school.
So far, over 10,000 Mozambicans have fled into Malawi from Nkondezi, Tete, near the Malawian border, to escape fighting between Renamo and the government, according to the United Nations High Commission for Refugees (UNHCR).
On 16 April, President Filipe Nyusi urged the rebels to lay down their guns "and act in accordance with the constitutions and with the country's other laws".