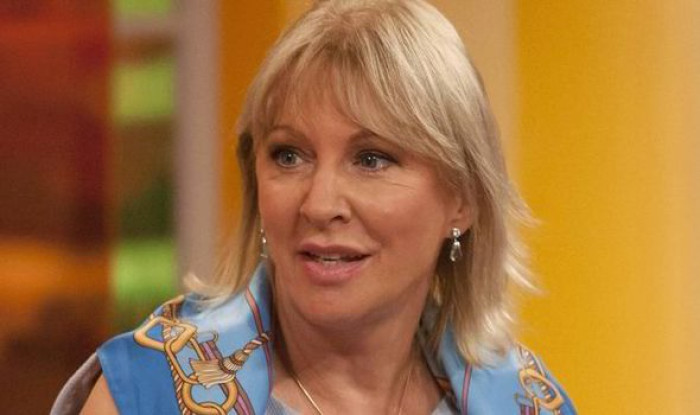 Nadine Dorries has revealed that she was sexually abused as a child by Liverpool vicar Reverend James Cameron and that she took revenge by naming a character in her book after him.
The Mid Bedfordshire Conservative MP told BBC Radio 5 Live she endured two years of abuse from the age of eight by her local vicar Reverend James Cameron, who died in 2011.
Speaking about the abuse for the first time, Dorries said the ordeal began after her mother started working at her church.
"That's when I'd wake up in the middle of the night and he was by my bed," she said.
"From that moment on, you just become totally different from everyone else in society. You are unlike all of your friends. You have this dirty, shameful, disgusting knowledge that no-one else has, and it's just awful."
The backbencher, who has been an outspoken critic of Prime Minister David Cameron, said she had kept her experience secret because it had become harder to tell the longer she concealed it.
She exacted revenge on the vicar by working his character into her three novels that included story lines about child sex abuse.
"They [the books] are not about child sex abuse but I did thread that vein through the three books because I wanted to get my revenge and I wanted him to see it," she said.
The Church of England said a full investigation would be carried out.