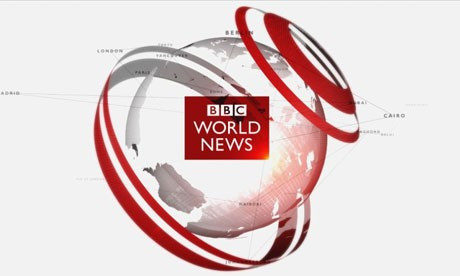 UK Parliament's Foreign Affairs Committee voiced its reservations about the BBC's plan to change the funding of the World Service from government grants to compulsory fees by domestic users.
The committee said it has "clear differences" with the BBC on new arrangements for governance of the World Service, which is the world's largest international broadcaster.
"We have always held reservations about the move to licence fee funding for the World Service and what that would mean for the World Service's budget, and its ability to be heard amongst all the other competing voices within the BBC," Sir Richard Ottaway, Chairman of the Committee said.
"What is really needed is longer-term protection at institutional level, and we continue to be concerned about the absence of a direct voice for the World Service on either the BBC's Executive Board or the Management Board."
Ottaway added that the World Service is doing "an outstanding job in projecting the UK's values abroad" and it is "an essential part of the country's soft power".
However, a change in funding and a lack of presence on the BBC's executive and management boards would result in diminished influence of the radio and TV service, according to the committee.
It welcomed the assurance given in the evidence by BBC director of news and currency affairs, James Harding, that £245m ($407m, €296m) budget for the World Service in 2014-2015 will be used as a baseline for the following two years.
It also welcomed the Foreign Secretary's assurance that he will "hold the BBC's feet to the fire" to protect the interests of the World Service and urged him and his successors to honour the commitment.
The BBC World Service started as the "Empire Service" in 1932. It broadcasts news and discussions in 28 languages, and has an audience of about 190 million people a week.
The service had been funded by the government, but the announced public spending cuts would make the service to be funded by people. All households in the country with a television will have to pay a compulsory £145.50 annual fee for the service starting from 1 April.