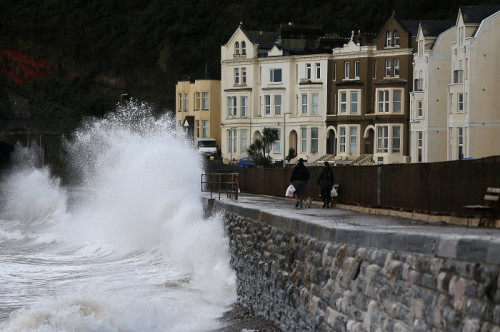 A panel of politicians has slammed the chiefs at Britain's Big Six energy companies for their "utter complacency" and exploiting their "privileged monopoly position" after the storm that hit Britain from Christmas Eve left thousands of homes without electricity for nearly a week.
Speaking at a House of Commons Energy Select Committee, the panel's chairman, Conservative MP Tim Yeo launched a scathing attack on the energy bosses' testimonies by saying that they didn't do enough to restore power in a speedy manner.
"I've heard nothing at all this morning which reassures me that you are taking this problem seriously enough to deal with the concerns of millions of your customers," said Yeo to the chiefs, which represent the firms that account for 99% of the UK market.
"There is no sense of urgency in what you said about any plans to step up your capacity to respond to severe weather even though we now have quite clear warnings that extreme events are likely to take place more frequently in future."
The storm that hit Britain from Christmas Eve left around 50,000 homes without electricity for five days, after torrential rain and wind brought down power lines.
Previously, UK Power Networks admitted that the group, which supplies eight million households and businesses in the south east of England, "could and should have done more" to restore power.
The group has now nearly trebled the compensation for homeowners who were without power for between 48 and 60 hours over Christmas from £27 to £75.
However, Mark Mathieson, managing director of SSE's electricity networks, told the committee on 21 January that: "It was just the impact of the event. It was a massive event. Certainly we haven't seen damage like this in the south back from the early 90s and even back to the great storm of 1987.
"I think the one thing I would say, and I've been in this industry for 25 years, we as an industry clean these events up much quicker than we used to. But we also recognise the impact that has on customers.
"We are sorry and I did go out to communicate with customers that we were sorry that they were off."