Mt Gox founder Mark Karpeles was suspected of running Silk Road as Dread Pirate Roberts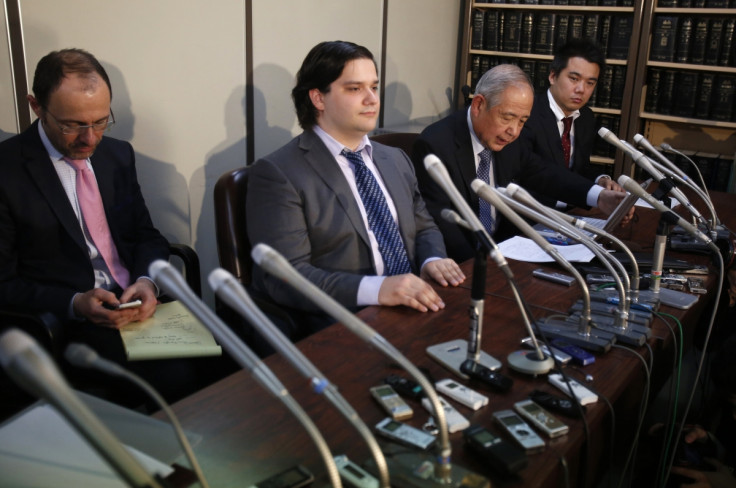 Mark Karpeles, the founder and former CEO of failed bitcoin exchange Mt Gox, was suspected by US law enforcement of running the Silk Road drug dealing website.
The extraordinary revelation surfaced when the defence of Ross Ulbricht, who is standing trial accused of running the Silk Road site, got a Department of Homeland Security agent to admit Karpeles was once a suspect. Although not explicitly accusing Karpeles as the kingpin behind Silk Road, the defence team implied he was involved.
Karpeles was thought to be DPR until September 2013 and the DHS believed his Mt Gox bitcoin exchange worked in tandem with Silk Road, using the drug website to drive up the price of bitcoins. An investigation by the US authorities found that Mutum Sigillum, a Karpeles holding company, had registered the website silkroadmarket.org.
It was also revealed that, during the course of a separate investigation, Karpeles' lawyer met with Baltimore law enforcement, offering to hand over the identity of DPR if Karpeles was not charged.
Department of Homeland Securities agent Jared Der-Yeghiayan, who worked undercover as a Silk Road employee and played a key part in Ulbricht's arrest in October 2013, told the court he signed an affidavit stating he had probable cause for a warrant to investigate Karpeles' alleged involvement with the site. However, he said he was "upset" when hearing about the Baltimore agents making contact with Karpeles.
When asked by Ulbricht's lawyer, Joshua Drayer: "You believed [Karpeles] to be the mastermind behind Silk Road, keeping it secure and operating?" Der-Yeghiayan replied: "I did."
Ulbricht then reportedly turned to smile at his parents, who nodded at each other.
There was more than one Dread Pirate Roberts
The revelation came after Der-Yeghiayan had admitted that, at one point during the Silk Road investigation, he thought there were multiple people using the Dread Pirate Roberts name. He told the court that he had not monitored the site before June 2011, and also that he suspected the identity of DPR had changed in 2013.
In the leadup to Ulbricht's arrest, the undercover agent took over a Silk Road admin account called Cirrus, which previously belonged to a woman who was convinced by law enforcement to voluntarily give up the account. It was then taken over by Der-Yeghiayan, who worked for Silk Road in return for $1,000 per week, paid in bitcoins, and his work culminated in chatting online with Ulbricht up until the moment he was arrested in a library, allegedly logged into the admin pages of SIlk Road.
Charged with narcotics trafficking, computer hacking, money laundering, conspiracy to traffic fraudulent IDs and engaging in continuing criminal enterprise, Ulbricht, 30, faces between 30 years and life in prison.
Ulbricht pleads not-guilty on all charges, although in a dramatic early twist his lawyer Joshua Drayer told the court on the trial's opening day that he did indeed create the Silk Road website, in February 2011.
Earlier in the day, Jared Der-Yeghiayan revealed that papers he found in Ulbricht's bedroom bin contained references to Silk Road's buyer and seller account policies.
These were found along with notebooks full of ideas for the website, such as new formulas and ideas for how to rate sellers and buyers, indicating a major overhaul was being planned.
As proceedings ended for the day, Judge Forrest told the jury to not "go home and watch The Princess Bride this weekend." It is believed the Dread Pirate Roberts titled themselves after a character of the same name in the film.
The trial is expected to last between four and six weeks, and will return to court on 20 January.
© Copyright IBTimes 2023. All rights reserved.