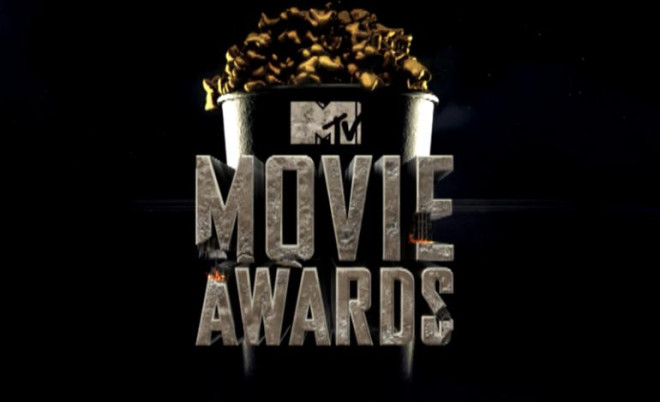 'Best scared-as-shit performance', 'best shirtless performance', 'best villain', and 'best kiss' are just some of the unusual award categories viewers will be treated to this Sunday (13 April) as the MTV Movie Awards gives the public a chance to name their favourite movies and film stars of the past year.
Oscar and Golden Globe contenders Wolf of Wall Street and American Hustle lead the nominations (in full below) with eight apiece. The Hunger Games: Catching Fire has seven nominations and Jennifer Anniston's comedy, We're The Millers has six.
Taking place at Hollywood's Nokia Theatre and hosted by chat show supremo Conan O'Brien, here's where to watch this year's MTV Movie Awards.
Where Can You Watch?
UK viewers will have to wait until Monday 14 April to watch the show, when it airs on MTV Live HD at 10pm. It airs again Tuesday 15 April at 1pm and Wednesday 16 April at 4pm. The pre-show airs on 8:30pm Monday evening on MTV HD.
Who Will Be There?
Conan O'Brien is hosting the show, which will include live music performances from Eminem, Rihanna, Ellie Goulding and Zedd.
The Amazing Spider-Man 2 stars Andrew Garfield, Emma Stone and Jamie Foxx who will be in attendance to show off a new clip for the superhero sequel. Ellen Page will be doing the same for X-Men: Days of Future Past.
Also presenting awards are Oscar-winners Lupita Nyong'o and Jared Leto as well as Channing Tatum, Jessica Alba, Megan Fox, Zac Efron, Seth Rogen, Miles Teller, Shailene Woodley, Chris Pratt, Adam Levine and Rosario Dawson.
There will also be a tribute to late Fast & Furious star Paul Walker on the show.
Who Has Been Nominated?
Here's a full list of the nominations...
Movie of the Year
12 Years a Slave
American Hustle
The Hobbit: The Desolation of Smaug
The Hunger Games: Catching Fire
The Wolf of Wall Street
Best Male Performance
Bradley Cooper – American Hustle
Chiwetel Ejiofor – 12 Years a Slave
Josh Hutcherson - The Hunger Games: Catching Fire
Leonardo DiCaprio – The Wolf of Wall Street
Matthew McConaughey – Dallas Buyers Club
Best Female Performance
Amy Adams – American Hustle
Jennifer Aniston - We're The Millers
Jennifer Lawrence – The Hunger Games: Catching Fire
Lupita Nyong'o – 12 Years a Slave
Sandra Bullock – Gravity
Best Scared-as-Shit Performance
Brad Pitt – World War Z
Ethan Hawke – The Purge
Jessica Chastain – Mama
Rose Byrne – Insidious: Chapter 2
Vera Farmiga – The Conjuring
Breakthrough Performance
Liam James – The Way, Way Back
Margot Robbie – The Wolf of Wall Street
Michael B Jordan – Fruitvale Station
Miles Teller – The Spectacular Now
Will Poulter – We're The Millers
Best On-Screen Duo
Amy Adams & Christian Bale – American Hustle
Ice Cub & Kevin Hart – Ride Along
Leonardo DiCaprio & Jonah Hill – The Wolf of Wall Street
Matthew McConaughey & Jared Leto – Dallas Buyers Club
Vin Diesel & Paul Walker – Fast & Furious 6
Best Shirtless Performance
Chris Hemsworth – Thor: The Dark World
Jennifer Aniston – We're The Millers
Leonardo DiCaprio – The Wolf of Wall Street
Sam Claflin – The Hunger Games: Catching Fire
Zac Efron – That Awkward Moment
Best Fight
Jason Bateman Vs Melissa McCarthy – Identity Thief
Jennifer Lawrence, Josh Hutcherson & Sam Claflin Vs Mutant Monkeys – The Hunger Games: Catching Fire
Jonah Hill Vs James Franco & Seth Rogen – This Is The End
Orlando Bloom & Evangeline Lilly Vs Orcs – The Hobbit: The Desolation of Smaug
Everyone - Anchorman 2: The Legend Continues
Best Kiss
Ashley Benson, James Franco & Vanessa Hudgens – Spring Breakers
Emma Roberts, Jennifer Aniston & Will Poulter – We're The Millers
Jennifer Aniston & Amy Adams – American Hustle
Joseph Gordon-Levitt & Scarlett Johansson – Don Jon
Shailene Woodley & Miles Teller - The Spectacular Now
#wtf Moment
Cameron Diaz – The Counselor
Chaning Tatum & Danny McBride – This Is The End
Johnny Knoxville & Jackson Nicoll - Jackass Presents: Bad Grandpa
Leonardo DiCaprio – The Wolf of Wall Street
Steve Carell, Will Ferrell, Paul Rudd & David Koechner - Anchorman 2: The Legend Continues
Best Villain
Barkhad Abdi – Captain Phillips
Benedict Cumberbatch – Star Trek Into Darkness
Donald Sutherland – The Hunger Games: Catching fire
Michael Fassbender – 12 Years a Slave
Mila Kunis – Oz: The Great and Powerful
Best Musical Moment
Backstreet Boys, Jay Baruchel, Seth Rogen & Craig Robinson - This Is the End
Jennifer Lawrence – American Hustle
Leonardo DiCaprio - The Wolf of Wall Street
Melissa McCarthy – Identity Thief
Will Poulter – We're The Millers
Best Comedic Performance
Jason Sudekis – We're the Millers
Johnny Knoxville – Jackass Presents: Bad Grandpa
Jonah Hill – The Wolf of Wall Street
Kevin Hart – Ride Along
Melissa McCarthy – Identity Thief
Best On-Screen Transformation
Christian Bale – American Hustle
Elizabeth Banks – The Hunger Games: Catching Fire
Jared Leto – Dallas Buyers Club
Matthew McConaughey – Dallas Buyers Club
Orlando Bloom - The Hobbit: The Desolation of Smaug
Best Cameo
Amy Poehler & Tina Fey – Anchorman 2: The Legend Continues
Joan Rivers – Iron Man 3
Kanye West - Anchorman 2: The Legend Continues
Rihanna – This Is The End
Robert DeNiro – American Hustle
Best Hero
Channing Tatum – White House Down
Chris Hemsworth – Thor: The Dark World
Henry Cavill – Man of Steel
Martin Freeman - The Hobbit: The Desolation of Smaug
Robert Downey Jr – Iron Man 3