Former world heavyweight boxing champion Muhammad Ali has died at the age of 74, a family spokesperson confirmed on 3 June. Thousands of tributes have been pouring from fans, celebrities and sporting personalities since the announcement, with the boxer's name trending worldwide on Twitter since the announcement.
The former champion has been ranked as one of the best boxers of all time, defeating every top heavyweight on his era and being voted as BBC's Sports Personality of the Century. Ali retired in 1981 having won 56 of his 61 fights.
The world renowned boxer has been suffering from Parkinson's disease since 1984, which worsened his respiratory problems.
His funeral is set to take place in Ali's hometown of Louisville, Kentucky.
As Twitter continues to buzz with message tributes for the sports star, IBTimes UK takes a look at some of the final messages posted by Ali himself on Twitter.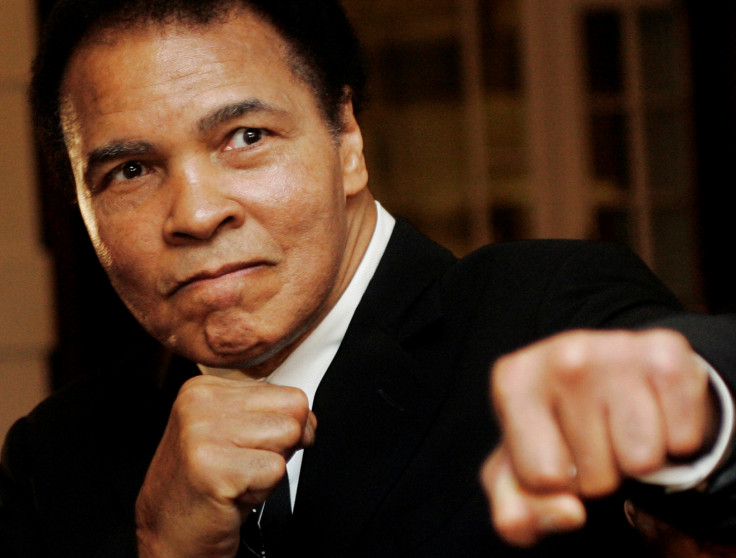 Acknowledging Bono's humanitarian side
On 10 May, Ali tweeted a happy birthday message to U2's lead vocalist, Bono. Ali describing the singer as "champion of human rights" and commending him for his "dedication to those in need".
Short and sweet for his long-time friend, the Rock
On 3 May, exactly one month before succumbing to his illness, Ali tweeted Dwayne "The Rock" Johnson a happy birthday. The Rock has previously described Ali as his "hero and friend" and on 3 June tweeted at Ali: "Keep fightin' champ… praying for you."
Ali mourns Prince and his 'genius'
There were few people who didn't take to social media after Prince died to post their tributes to the music legend and Ali was no different. Follow's Prince's untimely death in April, Ali tweeted that the world had "lost a true original".
Congratulations to Kobe Bryant
As basketball star Kobe Bryant prepared for his final NBA game before his retirement, Ali took to Twitter to congratulate him for being "one of the greatest ever to play the game". The message is sure to have given Bryant a boost for being recognised as one of the greatest by the man dubbed "The Greatest" himself.
Celebration of Ali's last birthday
On 17 January, Ali posted an image of himself blowing out the birthday candles on his last birthday cake. The cake appeared to have a crown made out of icing, and Ali thanked his fans for their birthday wishes as he turned 74.