Muhammad Ali "the greatest", who has died aged 74, the only ever three-time undisputed world heavyweight champion, was regarded as the finest sportsman of his or any other generation.
Cassius Marcellus Clay Jr was born in Louisville, Kentucky on 17 January 1942. Named after his father, he was the eldest of five brothers and one sister; he was brought up amid an African American middle-class family.
Aged just 12 years old, Clay began his affiliation with boxing after having his bike stolen by a thief. Vasil "Chuck" Bodak trained him for the core of his amateur career where he claimed two national Golden Gloves titles and an Amateur Athletic Union National Title.
The culmination of Bodak and Clay's relationship came at the 1960 Rome Olympics where after overcoming Yvon Becot, Gennadiy Shatkov and Anthony Madigan, he defeated Polish fighter Zbigniew Pietrzykowski to middleweight gold. He would later throw his medal into the Ohio River after being refused service at a restaurant described as "whites only", though it would eventually be replaced.
A mere month after the Rome closing ceremony, Clay made his professional boxing debut – following 105 amateur fights and a century of wins – against Tunney Hunsaker, prevailing in the sixth round – the first of 31 successive wins at the start of his career.
Though Clay's early victories weren't without controversy, it was the American's attitude towards opponents which defined his reputation in the sport. Knocked-out opponents Sonny Banks and Henry Cooper were on the receiving end of a string of put-downs.
After claiming 15 KOs in his first 19 fights, Clay earned a world title shot against Sonny Liston – then unbeaten in 10 years since his last defeat in 1954. The build-up brought about the most famous quote of Clay's illustrious career when he stated he would "float like a butterfly and string like a bee" in an attempt to wind up his opponent.
The pre-fight mind games worked for Clay, who was heavy underdog going into the bout, and he took advantage of Liston's aggressive tactics in the early rounds, taking the initiative. Though Liston was cut in the third round, it wasn't until he failed to answer the count of 10 in the seventh did Clay clinch victory.
At 22, Ali became the youngster fighter to dethrone a heavyweight champion – a record later surpassed by Mike Tyson. It was not until after the win over Liston that Ali converted to Islam and changed his name to Muhammad Ali, ahead of the rematch with Liston in May 1965.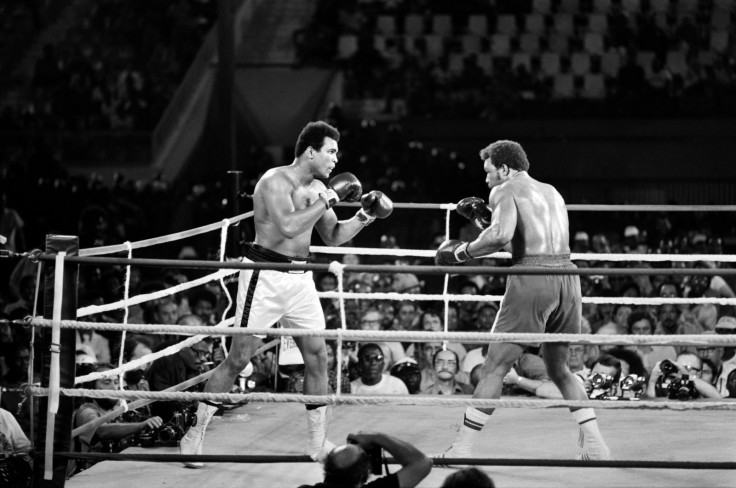 Ali's first round knock-out victory over Liston still to this day is subject to debate and is among the shortest heavyweight title fights in history. Liston was sent to the canvass for 20 seconds inside one round, though many in Boston never saw Ali throw a knockout punch. 'The Big Bear' would later claim threats to his life by members of the Nation of Islam forced him to drop to the floor to ensure the fight was stopped.
Ali divorced first wife Sonja Roi and remarried to Belinda Boyd either side of boxing outside of his homeland for the first time, which included a victory over Briton Henry Cooper at Wembley. The pair would later have four children: Maryum, twins Jamillah, Rasheda and Muhammad Ali, Jr.
Away from the ring, Ali remained a divisive figure. In 1966 he became eligible for draft into the US Army for the Vietnam War, but 12 months later he refused to step forward three times upon the his name being called, citing his religious beliefs. After dodging punches in the ring his stance, which a Supreme Court overturned, and "black is best" speech sparked his civil rights activism and even inspired Martin Luther King Jr – who followed Ali in denouncing the conflict.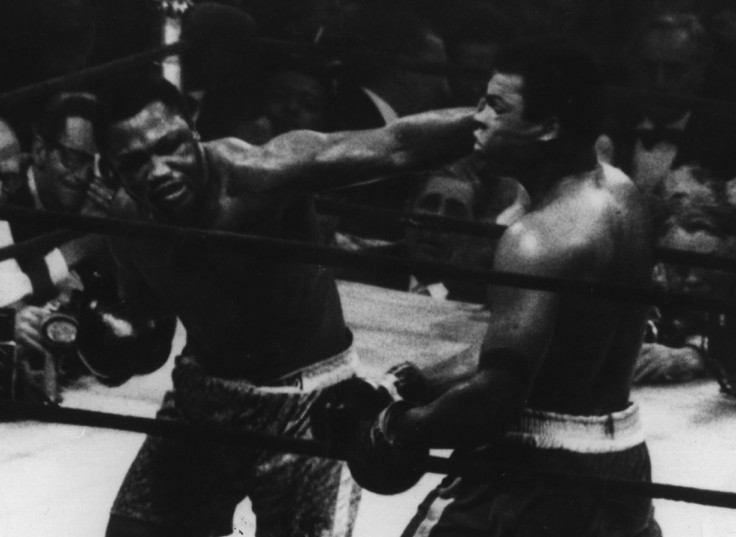 While attempting to overturn his conviction for avoiding the draft, Ali spent three years out of competition and was stripped of his heavyweight title. All returned to face Joe Frazier in the first of three fights with the fellow American. The undefeated pair went the full 15 rounds in Madison Square Garden, with Frazier knocking Ali down on his way to a points victory.
Defeat to Ken Norton would follow before the second clash with Frazier in New York, when Ali won by a unanimous decision. It teed up a clash with George Foreman in Zaire – the "The Rumble in Jungle" – which is regarded as one of the boxing's iconic fights. Ali employed his famous rope-a-dope tactic as Foreman punched himself off his feet, before dropping him in round eight.
The "Thriller in Manila" was arguably Ali's final outing in his prime. He again allowed his opponent to come forward and at the start of the 15th round Frazier's corner threw in the towel. Though Ali would box nine more times, defeats to Leon Spinks, Larry Holmes and Trevor Berbick would see his professional career draw to a close in 1981 with 56 wins from 61 fights, with 37 knockouts.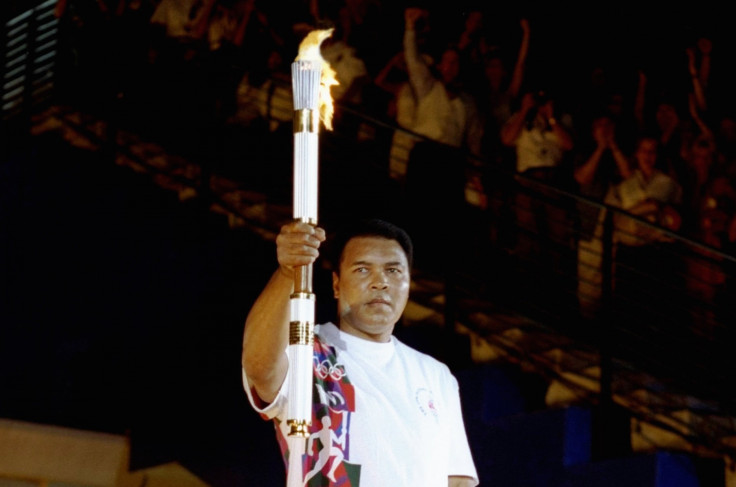 Just three years after hanging up his gloves Ali was diagnosed with Parkinson's disease. In 1986, he married his fourth wife Yolanda Williams. The pair had a son, Asaad Amin, whom they adopted at five months old. Though Ali continued to battle against his illness, his charity work and public appearances would continue – among the most memorable coming at the Atlanta 1996 Olympic Games which he lit the flame at the opening ceremony, though there was later criticism of his appearance, due to his deteriorating health.
Ali then helped deliver the Olympic flag during the opening ceremony of London 2012, one of last times he would be seen in the public eye. In December 2014, he was admitted to hospital to treat pneumonia, and then a month later due to a urinary infection.
A respiratory condition saw Ali hospitalised again in June 2016, before it was announced that Ali had died on 4 June surrounding by his close family. He leaves his wife Lonnie, and nine children – seven daughters (including boxer Laila Ali, who was undefeated in 24 professional bouts) and two sons. But after captivating the world with his explosive performances in the ring, iconic bravado and civil right campaigning, he leaves a chasm in the sporting and social landscape which may never be filled.