Former world heavyweight boxing champion Muhammad Ali passed away on 3 June at the age of 74, due to a respiratory condition complicated by Parkinson's disease. Known as the 'Greatest', Cassius Clay who changed his name to Muhammad Ali after converting to Islam, was not only the best in the boxing ring but also outside in the real world.
The former champion is ranked as one of the greatest boxers of all time, with many magazines and publications putting him at number one on their list. Ali defeated every top heavyweight of his era and was voted by BBC as the 'Sports Personality of the Century'. The 'Greatest' eventually retired with a 56-5 win-loss record.
Part of Muhammad Ali's legacy and charm was his quips outside the ring. Known as a brash talker Ali always spoke about the realities of life during his time and was known not to hold back.
IBTimes UK takes a look at some of his most famous quotes.
On Himself: "I am the Greatest, I said that even before I knew I was. I figured that if I said it enough, I would convince the world that I really was the greatest."
"Float like a butterfly. Sting like a bee. You can't hit what your eyes don't see.
"If you even dream of beating me you'd better wake up and apologise."
"He who is not courageous enough to take risks will accomplish nothing in life."
"I wish people would love everybody else the way they love me. It would be a better world."
"I'm No 1. After me, it don't matter."
"The fight is won or lost far away from the witnesses, behind the lines, in the gym and out there on the road, long before I dance under those lights."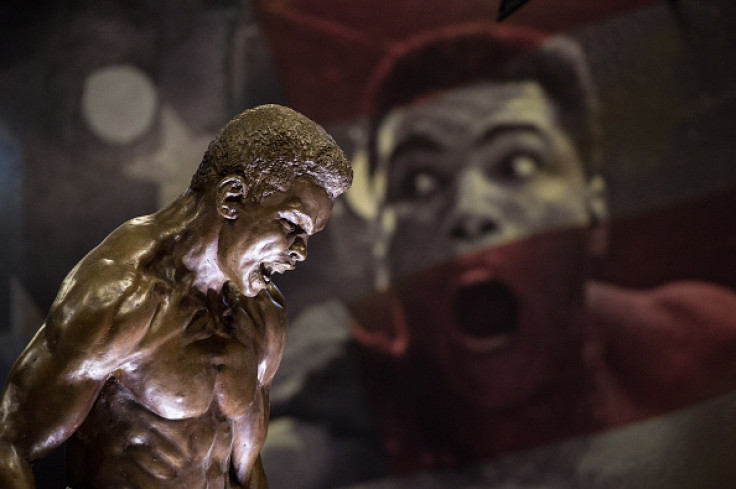 On being black: "I am America. I am the part you won't recognise. But get used to me. Black, confident, cocky, my name, not yours, my religion, not yours, my goals, my own, get used to me.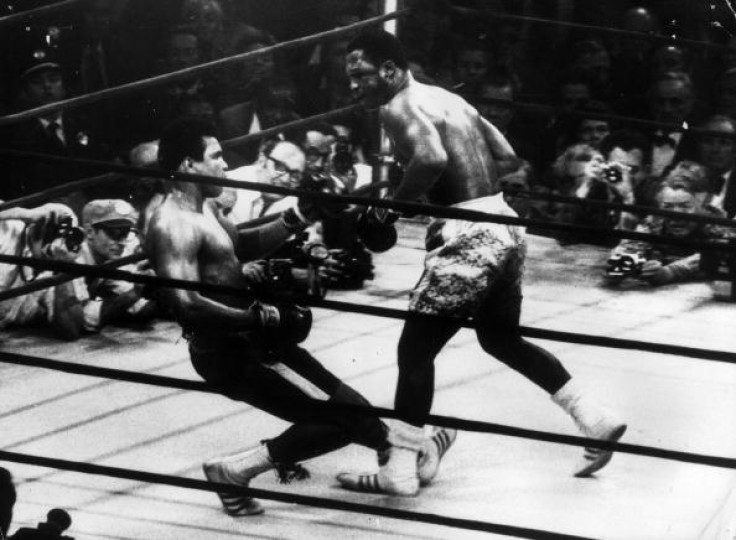 On Joe Frazier: "It will be a killer, and a chiller, and a thriller, when I get the gorilla in Manila"
"Joe Frazier is so ugly that when he cries, the tears turn around and go down the back of his head."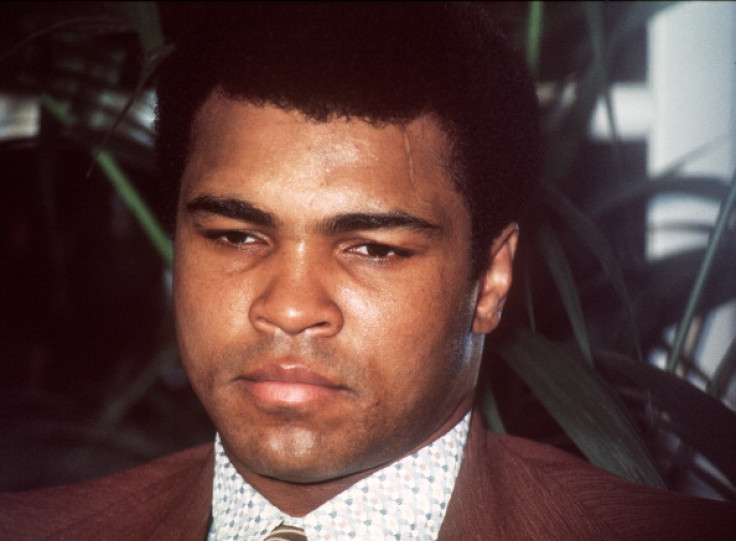 On his career: "I was the Elvis Presley of boxing."
"God's got me here for something. I can feel it. I was born for everything that I'm doing now."
"I'd rather be punished here in this life than the hereafter."