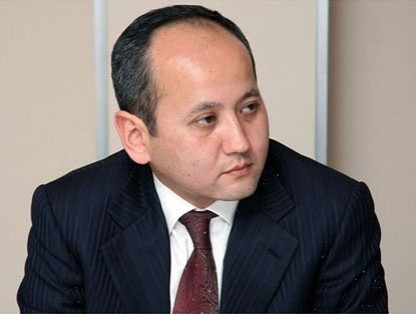 A billionaire accused of being the world's biggest fraudster had to forgo his usual luxury travel options to escape arrest.
Mukhtar Ablyazov, 48, the former chairman of Kazakhstan's BTA bank, is believed to have fled to France by coach.
Ablyazov, of Hampstead, is being sued for a record £3.2bn under accusations that he siphoned funds out of BTA through fake loans and share deals. He came to London when the bank collapsed, recording debts of £7.6bn.
A high court judge issued an arrest warrant for Ablyazov after finding him in contempt of court for lying about the scale of his fortune.
Mr Justice Teare sentenced Ablyazov to 22 months in jail for "serious" and "brazen" contempt of court for trying to hide assets from creditors totalling around £34m. A warrant was issued for his arrest when he failed to appear at court.
While making his escape, Ablyazov contacted Russian newspaper Vedemosti. A newspaper spokesman said: "He told this paper he did not attend because he didn't have enough time to prepare his defence."
Ablyazov's lawyers maintain that he plans to appeal against the contempt ruling.