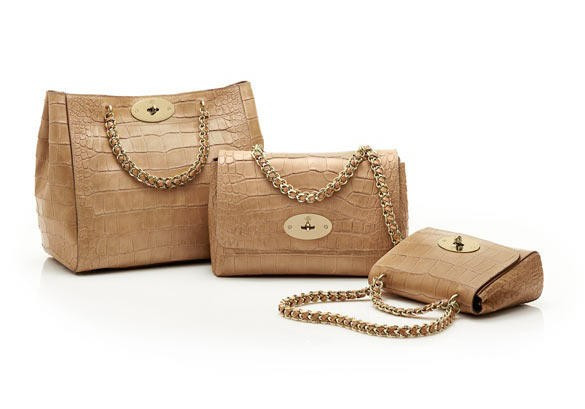 Luxury fashion retailer Mulberry, the maker of Alexa and Del Rey designer bags, has reported a decline in yearly profit for the first time in four years primarily due to lower wholesale orders from Asia and a slump in margins.
Pre-tax profit for the fiscal year ended 31 March declined to £26m ($41m/€31m) from £36m last year. Revenue for the year fell 2% to £165m from £168m as wholesale revenues declined by 16% on lower demand from Asia.
Retail revenues rose 8% to £107m despite a challenging economic climate in the UK and Europe as well as a reduction in tourist spending in the London stores.
Gross margin declined to 63.3% for the year from 66.2% as cost of raw materials increased to £61m from £57m.
In addition, the company had to spend £6.3m on directly operated international stores. Mulberry noted that it has opened 17 new international stores during the year and completed the construction of its second UK factory.
For the first 10 weeks of fiscal year 2013/2014, the company reported a 9% increase in total retail sales and a 6% increase in like-for-like sales. It expects modest growth in wholesale sales, and to open 15-20 new stores during the year.
Mulberry has of late been suffering from the ongoing recession in Europe, where it has a growing presence.
"With over 80% of our sales derived from these markets where the economic climate remains difficult, Mulberry's challenge for the future is to accelerate our brand awareness in the USA and Asia," CEO Bruno Guillon said in a statement.
"Greater visibility in Asia will allow us to benefit from tourist traffic in Europe and the USA at the same time as growing our business locally."
The results come days after the company announced the resignation of creative director Emma Hill, who was credited with the transformation of Mulberry into a celebrity must-have brand. Her resignation was reportedly due to creative disagreements with the management.