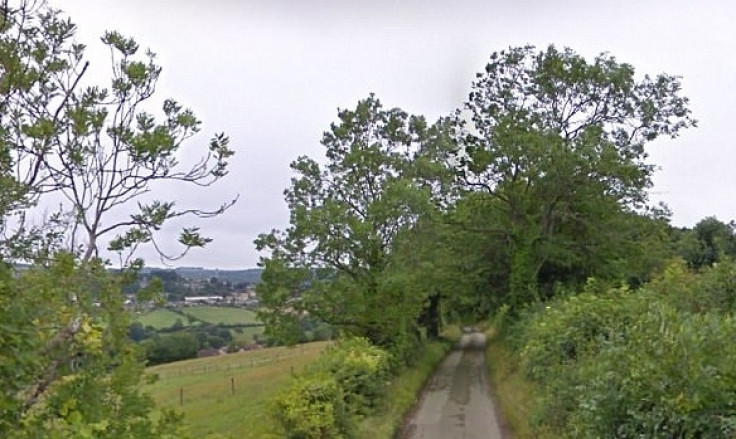 A 14-year-old girl sent a chilling text to her mother saying "I'm scared" shortly before being raped by a man she met on social media, a court has heard.
The girl had sneaked out of her home in Stroud, Gloucestershire to meet 20-year-old Jordan Maxwell after he sent her flattering messages on Facebook, a jury was told.
He is accused of then kidnapping the girl, driving her to a secluded rural spot in the night and raping her.
Maxwell denies the charges and is now on trial at Gloucester Crown Court.
Prosecutor Ian Fenny told the jury that the girl, who cannot be named for legal reasons, had decided to meet her alleged attacker in the dead of night in May.
"There had been a casual meeting between them a couple of weeks before this incident," he told the jury on Monday (4 December), as reported by the Daily Mail.
"There had also been Facebook exchanges between them. They began to exchange messages.
"On 21st May this year they were in contact with one another during the day... She agreed to meet him in the evening. She had at least some idea that they would be smoking cannabis.
"She wanted to bring a friend with her because she was frightened about being with him on her own. But he said 'No, I want to meet you on your own because I want to get to know you'.
"Between 11pm and midnight she slipped out of her home to meet him."
Fenny added: "He produced a cannabis spliff and they smoked together. He then produced a second spliff and she says she felt different when she smoked it. She said it felt weird.
"He then drove so fast that it frightened her. He held her leg while he was driving.
"She sent her mum a series of texts at that stage. In the first she said 'Sorry Mum, I snuck out. But I'm scared. I will be home by the time you get back but I need to chat with you. I am sorry'."
The court heard how four minutes later she texted: "Mum, I'm scared."
Her mother, who had been travelling home from a concert, read the messages at 1.17am and replied "Where are you?" followed by "I will come and get you, where are you", Fenny said.
She texted twice more saying, "Answer me please" and finally "Please, we are out looking", the jury heard.
Maxwell drove the girl to an isolated country lane in Stroud, forced her into the back of his car and then raped her, the prosecution claimed.
The girl eventually got home to her mother at 1.30am and recounted what had allegedly happened.
The jury heard how the girl had told officers in police interview that Maxwell had "locked the door" while she was being raped so she couldn't get out.
She had said: "He got me into the back. He forced himself on me. I was telling him to get off me and he wouldn't. I was pushing him and he wouldn't let me go."
Maxwell, from Stroud, told police he thought the girl was aged 16 and that she consented to sex, the court heard.
He denies falsely imprisoning the girl and raping her. The trial continues.