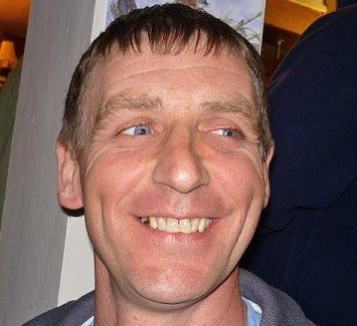 A woman from Forest Hill, south London, murdered her boyfriend and stashed his body in a wheelie bin in her bedroom.
Shaun Corey's body was discovered by police in June 2011. It had decomposed so much that a proper post-mortem examination was not possible, a court heard.
Karen Otmani, 42, appeared at the Old Bailey charged with his murder. It was claimed that she killed Corey, the father of her child, by drugging and suffocating him.
She had been talking about getting rid of Corey and had asked another boyfriend to experiment with some "blue liquid" to see if it would knock him out.
Bobbie Cheema, prosecuting, said: "But when she began to speak about killing Mr Corey, he did not take it seriously."
According to Cheema, Corey, 42, was seen arguing with Otmani at her home before they were joined by Bernard Beddoe, 60. Beddoe has also been charged with murder.
Cheema said: "His body was found during a search of Karen Otmani's bedroom. It was hidden inside a large green wheelie bin. Shaun Corey died at the hands of these two defendants."
Both Otmani and Beddoe deny murder. Beddoe has also denied assisting Otmani.
Corey's family said: "Shaun will be remembered as a hardworking, loving son, brother, dad, grandad and friend.
"He was so easy-going, thoughtful and gentle. He is sadly missed."
The case continues.