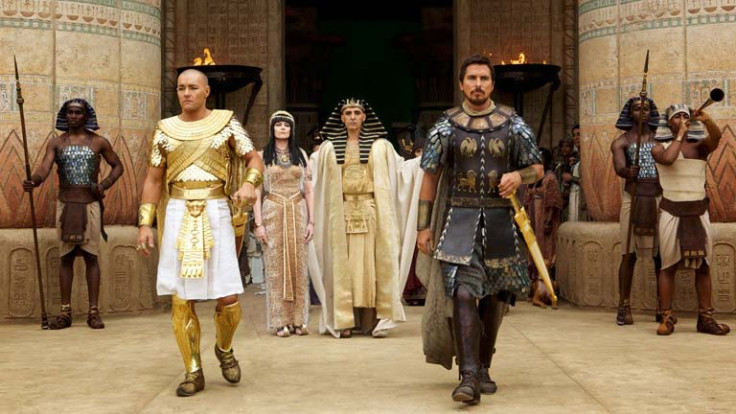 Rupert Murdoch took to Twitter on Saturday (29 November) to defend Ridley Scott's casting choices in his latest biblical epic, Exodus: Gods and Kings.
Scott has faced mounting criticism over his use of white actors playing key roles as Egyptians in the film.
Murdoch, whose 20th Century Fox studio is distributing the film, has come to Scott's defence and addressed the critics who accuse the 76-year-old director of "whitewashing" African history in the film.
Writer David Dennis, Jr., criticized the 'whitewashed' casting on The Medium saying: "Christian Bale is Moses, a former slave in Egypt who was using SPF infinity sunscreen because he's still Gotham City White ... I refuse to believe someone who grew up in Egypt in the sun doesn't have a tan at least. But this is all Hollywood stuff, right? White guys are always cast in these roles.
"Not only are all the main characters White, but the servants, thieves and assassins are played by Africans. Guys. This is racist."
It got muddier when Scott defended his casting choices in an interview with Variety magazine, where he said: "I can't mount a film of this budget, where I have to rely on tax rebates in Spain, and say that my lead actor is Mohammad so-and-so from such-and-such. I'm just not going to get it financed. So the question doesn't even come up."
Dennis, Jr. replied to Scott's new statement saying: "I'm insulted that Scott would even dare to give the "my hands were tied...I had to be racist" approach, hiding behind some archaic, fictional premise that Hollywood movies only work with White stars.
Earlier this year, Australian actor Joel Edgerton who stars as the Egyptian pharaoh Ramses the Great in the film, told The Hollywood Reporter that he "empathizes" with the critics' feelings, however he added: "It's not my job to make those decisions...I got asked to do a job, and it would have been very hard to say no to that job."
Exodus: Gods and Kings is the focus of a Twitter campaign, #boycottexodusmovie, that is calling on people to boycott the biblical epic.