Andy Murray is downplaying his chance of playing at Wimbledon after admitting he is well short of 100% fitness ahead of the tournament at the All-England Club.
Murray withdrew from a grand slam for the first time in six years when he pulled out of the French Open with a back problem and while he has begun hitting once again ahead of the grass court season, the world No.2 admits he has plenty of work to do to achieve full fitness.
The Scot is targeting a return for the warm-up tournament at Queens Club, the traditional curtain raiser ahead of the grass court campaign at Wimbledon, but is uncertain whether he'll be capable of mounting a challenge for a second grand slam on home turf.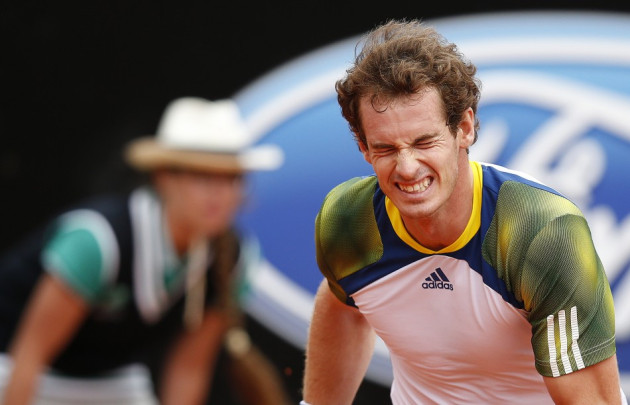 "I'll try to get myself fit and ready to play at Queen's but I just have to wait and see what happens," Murray said. "It's very easy standing in the middle of the court having a controlled practice session for 30 minutes.
"It's a completely different thing playing for four hours on a clay court or even on a grass court against the best players in the world.
"I've got a long, long way to go until I'm 100 per cent. I'm hoping that Wimbledon is going to be fine."
Early exits in Monte Carlo, Madrid and Rome to Stanislas Wawrinka, Tomas Berdych and Marcel Granollers has again raised questions over Murray's ability to compete on clay, having never made a career final on the surface and his wait set to go into another year.
And the Olympic singles gold medalist from London 2012 has bemoaned the missed opportunity to break new ground on the surface.
"There was unfortunately nowhere near enough time to get myself in an acceptable condition to play in the French," Murray said.
"It's one of the hardest decisions I've had to make, although it was the right one and the only one I could make. It's first time since I've been challenging for majors that I have had to miss one.
"The French Open was extremely important for me this year, to try to reach the final for the first time and to reach the final at a fourth major in a row.
"That hasn't happened that many times, it's not an easy thing to do, and that's why it was especially disappointing to miss the French.
"It's tough watching it. I'd love to be out there."