Musa Gowon: Son of former ruler Yakubu Gowon to return to Nigeria after 22 years in US prison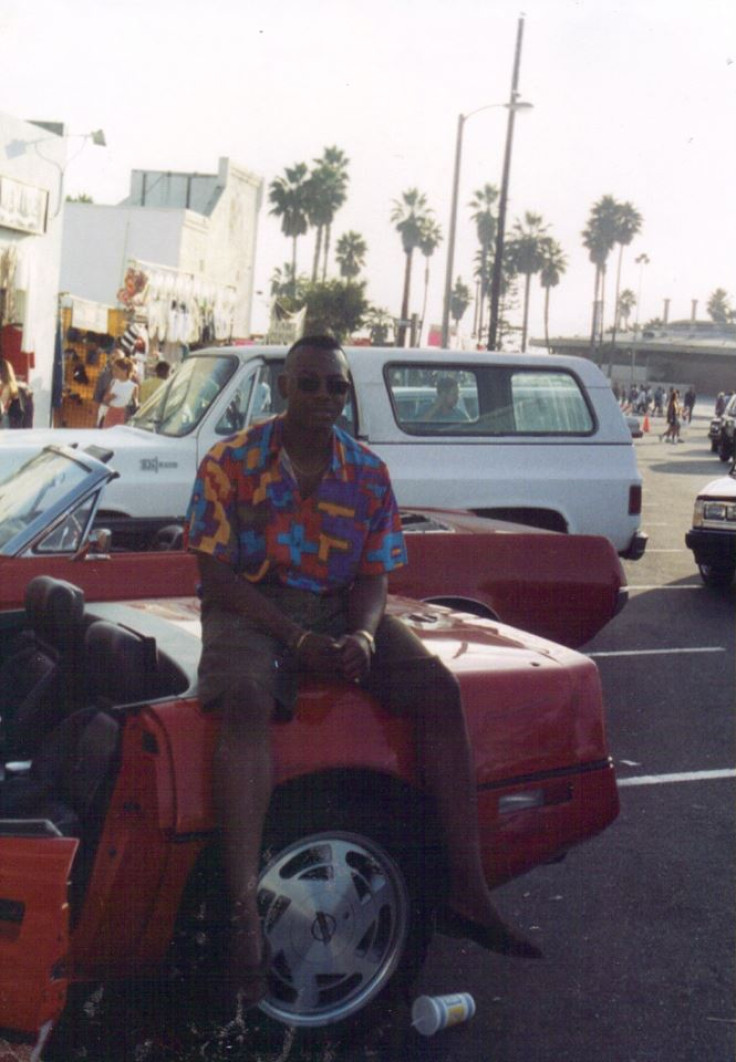 The son of former Nigerian military head of state Yakubu Gowon is due to return to Nigeria after spending 22 years in a US prison after being convicted on drug-related charges. It is believed Musa Gowon was released from the Taft Correctional Facility Bakersfield, California, after US President Barack Obama granted him pardon earlier in November.
The Igbo Mandate Congress (IMC)- which advocates for the Igbo ethnic group in Nigeria - has said it was arranging a welcome ceremony. The date of Gowon's arrival has not yet been disclosed. He is currently being held at a deportation centre in the US.
Who is Musa Gowon?
According to the IMC, Gowon was born in 1969 after his father had started a relationship with an Igbo woman, late Edith Ike-Okongwu.
The relationship allegedly ended during the Nigerian civil war (1967-1970) - also known as the Biafran war - as Okongwu disagreed with Yakubu Gowon - then head of state - over the role of the Nigerian army in the war. The army has been accused of deliberately bombing Biafran civilians and imposing a blockade that resulted in the death of hundreds of thousands of civilians due to lack of food and medicine.
After the war, Okongwu emigrated with her son to the US. She later returned to Nigeria, while Musa remained in the US where he joined a Colombian drug cartel. He was arrested and sentenced to 40 years in jail in 1992, at the age of 23. Musa was said to have lived a flamboyant lifestyle until he was arrested on November 18, 1992 aged 23, prosecuted and given 40-year jail sentence the following year.
U.S. President Obama last month granted him state pardon after he had spent 22 years in prison. He is now in the custody of U.S. Immigration booked for deportation to Nigeria anytime from now
IMC thanked Obama for the pardon: "Igbo Mandate Congress also expresses gratitude to the United States President Barrack Obama for the pardon granted Musa Ngonadi Gowon in the spirit of reconciliation and demand good treatment of this man born under the contradictions of love, hate and an unnecessary civil war."
Gowon created a Facebook account in 2013 where he routinely wrote messages thanking family and friends for his support. in March 2015, he wrote: "To all my family and friends. I recently read all your lovely birthday messages to me, and I was overjoyed at the beautiful and kind words of encouragement sent to me. I hear you all and unfortunately I can't respond directly to everyone... But in due time we shall all see again, by the grace of God. Thank you once more for the love and support and I hold you all in a special part of my heart. God bless."
After being overthrown in 1975, Gowon's father moved to the UK, where he obtained a PhD at Warwick University in 1983. He returned to Nigeria that same year after being pardoned by the then president Shehu Shagari for his alleged role in the 1976 coup d'etat in Nigeria. Gowon's father still lives in the UK.
© Copyright IBTimes 2023. All rights reserved.