Founded in 2007, Music Glue was created by Mark Meharry as a means for musicians to maximise their commercial revenue, whilst simultaneously protecting fans from typically extortionate fees.
Music Glue is an e-commerce platform that allows musicians, promoters and venues worldwide to sell music, live-show tickets and merchandise directly to their fans. By enabling all of this to be accessed from just one place, the service cuts out secondary ticketing prices and allows unsigned musicians to be their own bosses and avoid the control and financial overheads of having a label.
Artists that have used Music Glue include Mumford and Sons, Ben Howard and Bob Dylan, among many others.
Earning itself the 'Best Innovation' award in 2007 at the BT Digital Music Awards and labelled one of the 'Top 100 Tech Media Companies' by The Guardian newspaper, Music Glue is an up-and-coming force to be reckoned with, as it starts to revolutionise the way bands and solo artists operate.
IBTimes UK spoke to CEO Meharry to discuss the benefits that musicians can expect by using the service and how the music industry is changing as a whole.
Who would you say Music Glue benefits? It cuts out the secondary buying platform so artists can maintain revenue but I'm assuming that it also enables artists to keep costs down for their fans due to avoiding the middle man's share?
Meharry: Music Glue is a tool for artists and firmly places the artist at the centre of the ecosystem. We solve a fundamental problem facing all artists today – when customers come directly to them to buy products they are sent away. Customers come from all over the world, in lots of languages and currencies, and want to buy all sorts of things.
By using Music Glue, artists have the greatest reach into the market and are now able to leverage that reach with retail. Yes, we eliminate secondary ticketing, however the biggest reasons to insist on large ticket allocations from promoters are data capture and upselling of products that the artist will make money from.
How do you regard things platforms such as iTunes, Spotify and Tidal? Do Music Glue see them as rivals or purely as a different kind of service altogether?
These services are firmly locked into the traditional model and therefore the margins through them are minuscule. Artists would be mad to not have their music on these services, however they will not make any money from it. It is however useful for discovery. We are encouraging artists to stop sending their fans to these services. No, we don't see them as competitors. Tidal certainly not. (Ahem).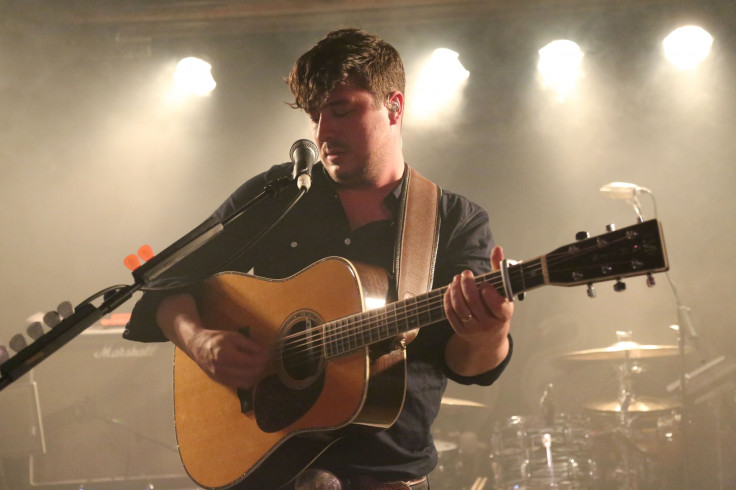 Do you think it's become harder for musicians to make money in the industry due to all of these different ways that fans want to gain access to their gigs, music and merchandise?
It is harder than ever to make money 'in the industry' because there is no transparency and there are too many heads feeding at the trough before the artist sees any of the cash. What we are doing is sticking two fingers up at the industry.
We have plenty of small artists that are making a good living and do not have to work a normal job anymore... and they are not signed to a label and make very little from exploitation of recorded music. The trick is reducing overheads, de-risking your business and increasing margins on the things you can make money from, achieved mostly by eliminating the middlemen. Music Glue provides the tools to do all of this.
Has the accessibility of artists changed the way fans gain access to music? Such as fan-filmed performances seen thousands of times over because of the ease of social media etc... Perhaps there's not such a demand to see someone live because you can watch a video that's gone viral?
A live music show is still a very different experience from a video of a show. There is no comparison. We are still tribal animals and that feeling you get when an entire crowd are experiencing the same emotion that you are cannot be replicated online. The key shift in the market is the relationship the fan now has to the artist and the switch in revenue streams.
Is there more pressure for artists to churn out more and more music because of this constant accessibility?
Artists are finally realising that THEY ARE THE BRAND and the product they are creating is anything they want it to be. We grew up in a world where artists must be signed to record labels and the product they make is a CD. This isn't the case anymore. The whole model was all a big fat lie, used to control and dominate the oppressed creative underclass (OK, am getting a bit carried away here, but it is kinda true).
The only reason the album was ever invented was a commercial and technological one. It was not because Pink Floyd wanted to release a body of work! Now artists can create a new t-shirt, write a new song, make a video, a poem, play a gig.... You name it... all can be part of a bigger campaign or just a constant conveyor belt. The days of the 12 month album campaign are nearly over.
Which acts are working with Music Glue, and is it looking to expand in the future?
We have over 15,000 bands using the platform, from megastars to baby bands, and everything in between. You won't know the baby bands (the acts that we actually prefer to get behind), so I will list the bigger acts: Public Service Broadcasting, Mumford & Sons, Brian Ferry, Billy Bragg, Enter Shikari, Boy & Bear... At the moment we have offices in NYC, Sydney and London and are looking to open two more in the next 12 months. The goal is to have 150,000 bands on board within the same timeframe.