Independent or contract: Do musicians still need record labels like Young Money and Sony?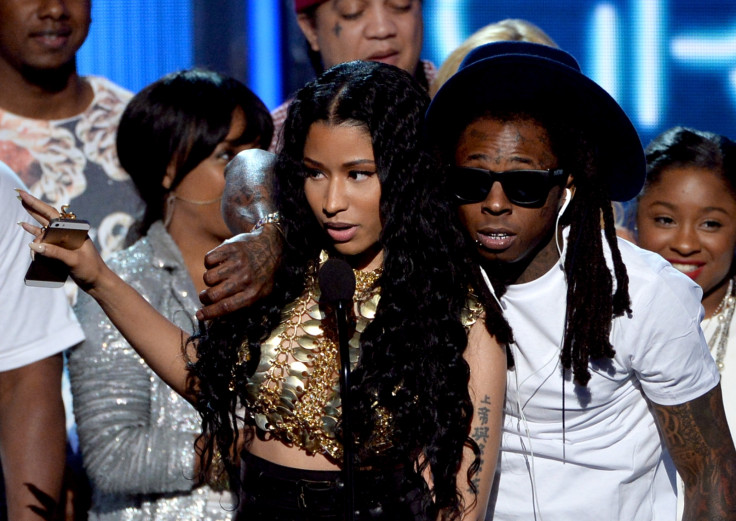 Record labels have no problem taking chances on superstars like Beyonce who can release a secret album and make a guaranteed profit but many aspiring artists have to scrimp to even get a single released.
Times are certainly changing though, because with social media providing artists with a platform to promote their music without the push of a major record label, struggling singers are finding that they can actually make it on their own.
Are famous labels like Universal, Sony and even smaller imprints like Young Money and Roc Nation needed as much as they were in the pre-Internet era?
Undeniably, it helps to have the security of a major machine pumping money into all the different areas such as distribution, promotion, studio sessions and music videos.
However, once you delve into the inner workings of major record labels and the contracts these artists sign, it becomes clear the musicians most likely are not reaping the financial rewards themselves.
IBTimes UK recently attended a roundtable hosted at London's Real Deal Store where a panel of industry insiders discussed the urban music scene and the pros and cons of being an independent artist.
A&R manager at Island Records, Benny Scarrs, stated that while many aspiring musicians may be under the assumption that it is impossible to succeed without the backing of a major label, they are wrong.
He explained: "There are lots of people making music and they get frustrated because they feel like 'I need a label and [I] need a deal'. You don't really need a label or a deal.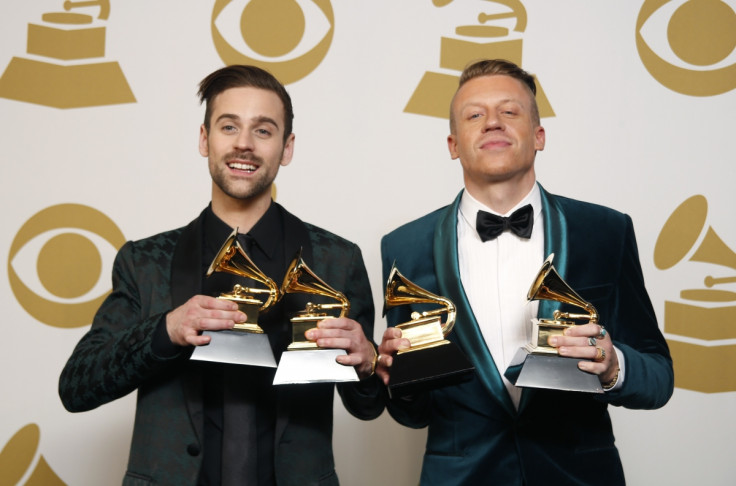 "I can't say unanimously because every single situation is different but definitely... There are a lot of people actually making a living and having careers without a major deal. There are pros and cons to doing a major recording deal but it's not a necessity in this day and age."
The A&R boss admits that while it can't hurt to "plug into a big infrastructure", there are "a lot of artists that are big out there and people think they are signed, but they're not signed".
Scarrs is right. Many artists have achieved chart success and global recognition through the use of social media, good music and the funding of their own independent label.
Hip hop act Macklemore & Ryan Lewis had one of the best-selling songs of 2013, with their debut single Thrift Shop peaking at number one on the US Billboard Hot 100 chart. It was the first song since 1994 to reach the top spot without the backing of a major label in the country.
The rap duo are signed to their own imprint, Macklemore LLC, but reportedly have a deal with Warner Bros, which sees the major label take a chunk of their sales in exchange for distribution funding for their debut album, The Heist.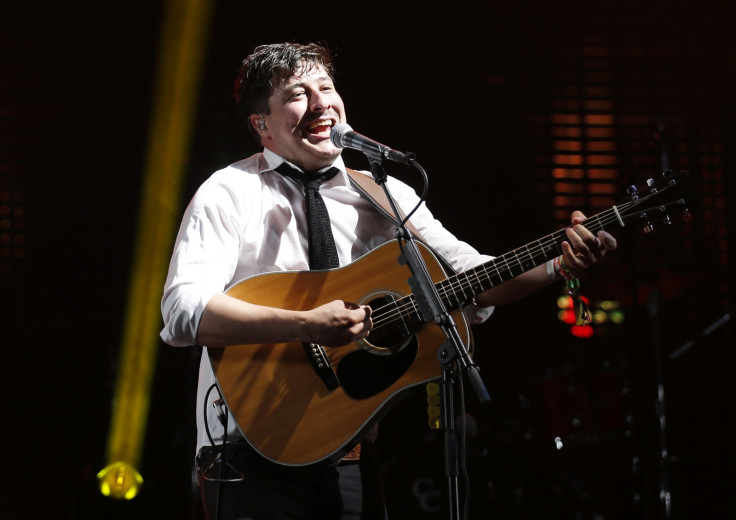 The rare partnership worked as the LP soared to number two on the Billboard 200 album chart. Speaking about the deal, Macklemore said at the time: "Warner had never done this. That's the interesting thing about where the music industry is right now: You have major labels that are willing to take unconventional approaches because the old model is crumbling in front of us. They're open to it."
Recent examples of labels brushing aside traditional methods to appeal to the new wave of social media artists, includes the signing of hip hop act Trinidad James. The rapper became an online sensation in 2012 when his single, All Gold Everything, hit YouTube.
With famously very little experience in the music industry and no lucrative record deal, the song charted on Billboard's Hot 100 and thus, attracted the attention of Def Jam Records who, controversially, signed James to a $2m deal simply off the back of that one track.
It made news everywhere and James, 27, looked set to become the "next big thing" - until there was radio silence in the sense that he did not release any new music and suddenly, he was dropped from the label.
James's experience is sadly a typical example of the fickle music industry falling out of love with an artist when the money dries up.
Simeon Dixon, previously one half of duo MK1 who appeared on The X Factor in 2012, has also come across the rough side of the industry.
Recalling his experience, Dixon said that after he and his bandmate Charlie Rundle were eliminated from the group, they were temporarily on a high but soon hit a brick wall.
"We were inundated with shows every week, bank account was looking good and we decided to invest a lot of money into our music. We put out a single which went into the charts, but Charlie decided she wanted to pursue her indie music," the rapper explained.
Dixon admits being on the ITV reality show has its disadvantages with trying to score a record deal due to the reputation that comes with appearing on the competition.
He explained: "Those shows have a stigma and there [are] certain people in the industry that will frown upon you. Especially if you don't get 'the deal' when you come off the show. [We tried] to get single deals but [our manager] was so [bad] that we couldn't get anything solidified."
During the discussion, Island's A&R manager Scarrs mentioned the Young Money label, fronted by hip hop star Lil Wayne, has been able to push the careers of rappers Drake and Nicki Minaj semi-independently.
Young Money, run by parent company Cash Money, is in charge creatively of its artists but receives funding from Universal's Republic Records.
While it is true YMCMB is one of the most successful hip hop imprints around, being signed to the label is not completely a bed of roses.
British artist Jay Sean was hot property in the UK when he headed over to the States in 2009 and signed to Cash Money. However, each year brought hopes of a huge album with a big promotional push but Sean failed to have a single hit while signed to the hip hop label.
In October 2014, he parted ways and is now going it alone independently. Not to mention both Young Money members Tyga and Lil Wayne are trying to get off the label due to their albums being continuously shelved.
Becoming an independent artist is the direction that an increasing amount of acts are now opting for and Scarrs notes that ultimately, this means more money going directly into their pockets.
Among the perks are few arguments with labels over royalties or the fear of getting dropped without warning despite being signed to a multi single or album deal.
Plus, who needs a major label to take control of promotion when artists now have social media at their disposal to reach fans directly.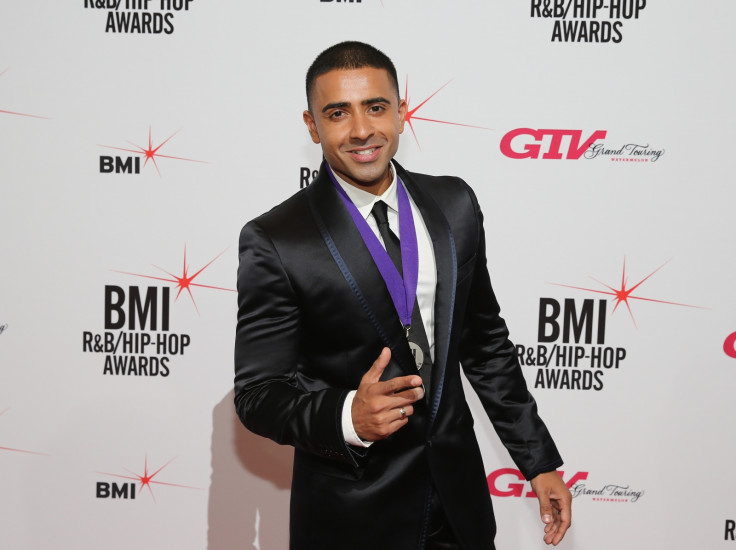 Scarrs warns that the instant nature of tools like Twitter, Instagram, Soundcloud or YouTube means many artists are overselling or exposing themselves far too quickly before building experience or "amplifying their art", but he still remains an advocate of musicians stepping out into the great unknown.
Signing to an independent label is by no means an easy route but it does give the artist more control - both creative and financially. If Arcade Fire, Lecrae and Mumford & Sons can make it alone, then surely everyone else can.
© Copyright IBTimes 2023. All rights reserved.