A documentary narrated by Sir Ian McKellen is to air on Channel 4 exploring the hidden lives of Britain's gay Asian men through the stories of three Muslim drag queens and the Gaysian community which is their haven. "There is a whole community that is living in Britain which is hidden," Asif Quraishi better known by his stage name Asifa Lahore says in the show. "Now is the time to come out. You've got to be big. You've got to be bold. And you've got to have balls of steel."
The film, directed by Marcus Plowright, offers insight into the lives of young men who struggle to reconcile their sexual identity with their cultural roots and religious traditions. Mainstream Islam for the most part forbids homosexuality. The ostentatious nature of drag queen performances means they have been forced underground and remain one of the most taboo aspects of the scene for British Asian homosexuals.
Quraishi, 32, is Britain's first out and proud Muslim drag queen. As Asifa he has established himself as a leading figure within the Gaysian community, and as an activist for gay rights. Born to conservative British Pakistani parents, his choice to perform and out himself so publically has strained relations within his own family and triggered death threats against both himself and his parents.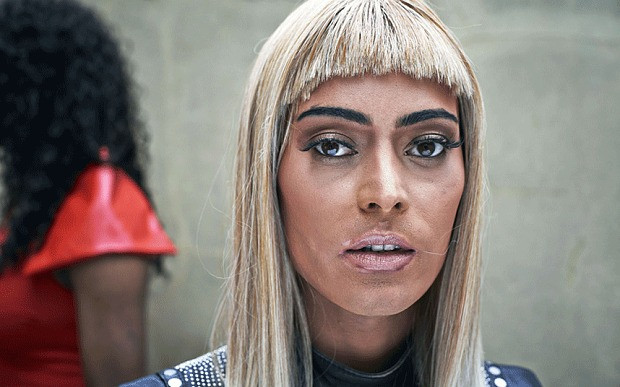 Quraishi's activism has brought him into contact with the devastating consequences of homophobia. The film uncovers the suicide of 34-year-old Dr Naz Mahmood who took his own life after coming out. Mahmood's fiancé and partner of 13 years, Matt, has founded a charity to try to raise awareness and tackle the prejudice within Asian communities.
The film also follows 28-year-old British Pakistani Imran who has been a drag queen for six years. Creating a female alter ego Zareena Khan, he has profiles on a number of dating apps and social media sites, but has discovered he attracts more interest as Zareena. Men in both Britain and Pakistan respond to his online profiles – often married men who he believes find it more acceptable to sleep with him because he dresses as a woman.
Ibrahim, a 22 year-old Mauritian student is the third subject of the documentary. After recently coming out to his family he was surprised by their unconditional support. After arriving in the UK he immersed himself in the Gaysian scene and wants to start performing drag. Having discovered Asifa Lahore online he seeks out Asif for advice and support. Despite his passion to perform, Ibrahim sometimes struggles to reconcile drag with his devout religion.
Muslim Drag Queens will broadcast on Channel 4 on Monday 24 August at 10pm.