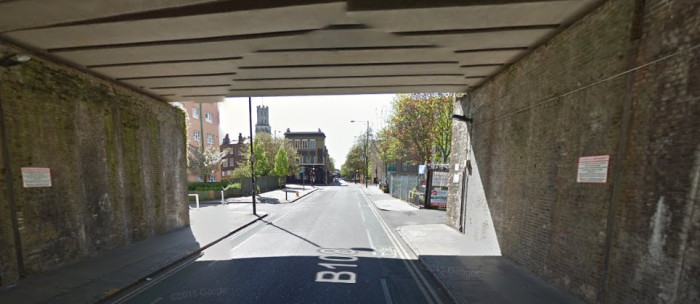 A Muslim "exorcist" has been stabbed to death at the therapy centre where he worked in Whitechapel, east London. Zakariyya Islam, 46, was found with multiple stab wounds at the Ruqyah Therapy Centre in Greatorex Street. A 43-year-old man has been arrested and police are not looking for anyone else in connection with the killing. A knife was found near the scene.
Islam, a local man from Mile End and a father-of-three, was discovered by police and paramedics who raced to the scene at 6.30pm on Monday (14 September). His injuries were so severe he could not be saved. The suspect had injuries to his hand for which he was treated in hospital. He is now in custody and is being questioned about the attack.
Islam's family were reportedly too upset to speak about his death but childhood friend Mozahid Hussein, 46, told The Standard: "I saw him three days ago and we were laughing and joking. He was a loving person, full of energy. Even last week we were talking about our businesses. The whole of East London will be in shock.
"His humour was brilliant. He grew up around here and we played football together as children. He was someone you could go to for business advice. He was well respected. I never knew him to argue with anyone. He would listen to you and make you feel special."
Mr Islam was co-founder of the Ruqyah Therapy Centre. According to its website, the centre provides treatments for black magic, sorcery, witchcraft, "evil eye" and Jinn (possession). People who are worried about any of these are advised they can be treated from home: "You will not need to travel to any centre. Simply call us over Skype using your smartphone or laptop."
In a section on sorcery, the site advises: "Patients who are under the influence of witchcraft and sorcery,will have their lives filled with arguments, misery, sadness, blockages in life and other pain full [sic] sufferings. They are simply not aware that these are symptoms of black magic until the symptoms worsen. A suffering person is usually blocked against any kind of action or success. Their home life will be affected, Business will possibly collapse, marital life will be filled with arguments and unhappiness."
In a statement the Metropolitan Police said: "At this early stage it is believed that the victim and suspect were known to each other. Detectives are not looking for anyone else in connection with this incident. Detective Inspector John Marriott from the Homicide and Major Crime Command leads the investigation."
Anyone with information is asked to call the incident room on 0208-345-3985. Alternatively, contact Crimestoppers anonymously on 0800 555 111 or via crimestoppers-uk.org.