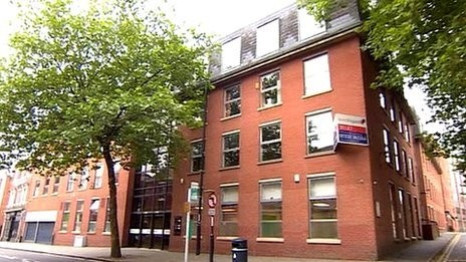 A Muslim free school in Derby has been heavily criticised by Ofsted as being "in chaos" and with inadequate teaching within a year of opening its doors to children.
Ofsted said the state-funded Al-Madinah Islamic school is the lowest possible grade across all areas of inspection.
"This school is dysfunctional. The basic systems and processes a school needs to operate well are not in place. The school is in chaos and reliant on the goodwill of an interim Principal to prevent it totally collapsing," said the schools watchdog.
The report, leaked to the Guardian, criticises the teachers for not having the necessary qualifications and, as a result, pupils are "not learning enough, quickly enough" with some pupils' work "deteriorating over time".
It says pupils are given the same work "regardless of their different abilities". It also says most lessons are poorly planned, and cites one maths lesson where pupils spent most of the 55 minutes cutting out and pasting shapes and "learned little that was mathematical".
Ofsted says the school, which opened in 2012 and holds 412 pupils aged four to 16, has "failed the parents of this community".
The inspection at the school was brought forward by the secretary of state following allegations that female teachers were forced to wear headscarves - even if they were not followers of Islam - and claims it discriminated against women by sending girls to sit at the back of the classroom.
The school rescinded its headscarf rule only after it was threatened with closure on grounds of discrimination.
"Governors have failed to ensure children are safe in the school. They have also failed to appoint staff with appropriate skills, knowledge and experience and to adequately monitor the work of the school properly," the report adds. "As a result, governors have not been able to hold the school sufficiently to account.
"Despite their commitment to the vision for the school, the governors have failed the parents of this community who have placed their trust in them."
The school later complained about how the report was made public. A statement on its website said: "We have just learnt that our Ofsted report has been leaked to the press, does this happen in other schools?"
Derby North MP Chris Williamson told This is Derbyshire: "Ofsted's findings are absolutely shocking and a damning indictment of the government's obsession with their free school experiment.
"This calamitous situation would never have been allowed to occur in any school overseen by Derby City Council."
The Department for Education said: "We were already investigating this school before allegations became public. We discussed the problems with Ofsted and it launched an immediate inspection.
"We have received a response from the Al-Madinah Education Trust as well as a report on the school from Ofsted. Any decisions made will take into account all the available evidence."