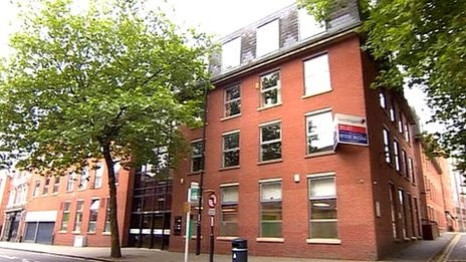 A Muslim school in Derby accused of implementing strict Islamic rules on pupils and staff has closed on the first day of a visit by school inspectors.
The al-Madinah school shut its doors suddenly over a "health and safety issue" soon after government inspectors arrived at short notice to carry out a two-day check.
Officials brought forward a planned inspection following reports by the Department of Education of "problems" at the school, which opened only a year ago.
According to reports, pupils at the free school were split up by gender with girls made to sit at the back of classrooms. There were also claims of female teachers being forced to wear headscarves - even if they were not followers of Islam.
Alleged financial irregularities were also being investigated by the Education Funding Agency.
On its website, the school promises a "strong Muslim ethos" with longer school days and shorter holidays for pupils. Koran readings are included and youngsters must memorise tracts of Islamic Scripture.
Interim headmaster Stuart Wilson announced the sudden closure in a statement on the website. He got the role after the previous incumbent abruptly left after less than a year.
Wilson said: "Owing to a health and safety issue, I have taken the decision to close the school to primary and secondary pupils until I am confident that all children are safe on site.
"As parents, you will be informed directly and on the website when you are able to send your children back to school. I expect this to be in the very near future.
"Assuring you that we your children's best interests at heart."
A Department of Education spokesman said: "We discussed the problems with Ofsted and it launched an immediate inspection. We are waiting for Ofsted's final report and considering all legal options."