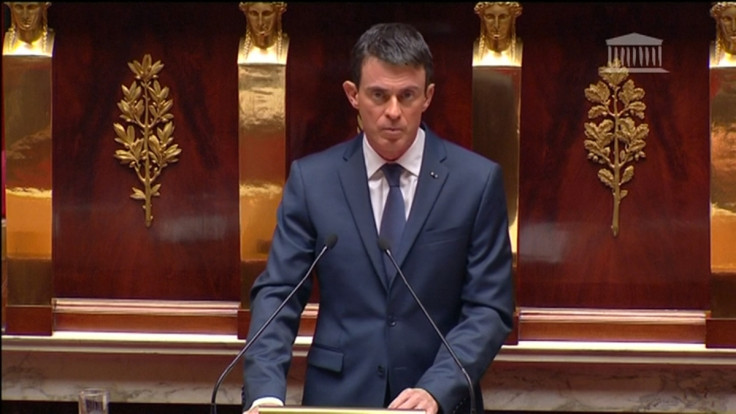 French Prime Minister Manuel Valls said Muslim headscarves should be banned from universities and that the majority of French people believe that the values of the Republic are incompatible with those of Islam. Valls told French newspaper Liberation: "It should be done" but conceded that the French constitution would make it difficult to do so.
However other members of Valls' governing Socialist party disagreed. Higher education minister Thierry Mandon said: "There is no need for a law on the headscarf at university," adding that as adults students "have every right to wear a headscarf. The headscarf is not banned in French society".
Education minister Najat Vallaud-Belkacem said that students were young adults with "freedom of conscience and religious liberty" to do as they chose. "Our universities also have a lot of foreign students. Are we going to ban them access because in their culture there's a certain type of clothing?" she said.
The issue of female Muslim head coverings is contentious in France, which banned pupils from wearing religious symbols, including Islamic headscarves and crosses, in schools in 2004. In 2011 the right-wing government of then president Nicolas Sarkozy banned the niqab, or Islamic face veil, from public spaces in France. Sarkozy has previously expressed support for banning Muslim headscarves at universities.
Air France female flights attendants recently said they would refuse to fly recently re-opened routes to Tehran, after the airline said they should wear headscarves when dismenbarking in the capital of the Islamic Republic.
In the interview, Valls discussed whether Islam is compatible with French values. "I would like us to be able to demonstrate that Islam, a great world religion and the second religion of France, is fundamentally compatible with the Republic, democracy, our values and equality between men and women," he said.
Asked whether he was implying if Islam might not be compatible, he replied: "Certain people don't want to believe it, a majority of French citizens doubt it, but I'm convinced that it's possible."
Abdallah Zekri, head of the Observatory on Islamophobia and a member of the French Council of the Muslim Faith, described the comments as "populist discourse which is worse than the far-right," in an interview with BFMT.