Muslim woman photographed during Westminster Bridge attack speaks out against trolls
Woman was snapped walking past an injured person lying on the bridge.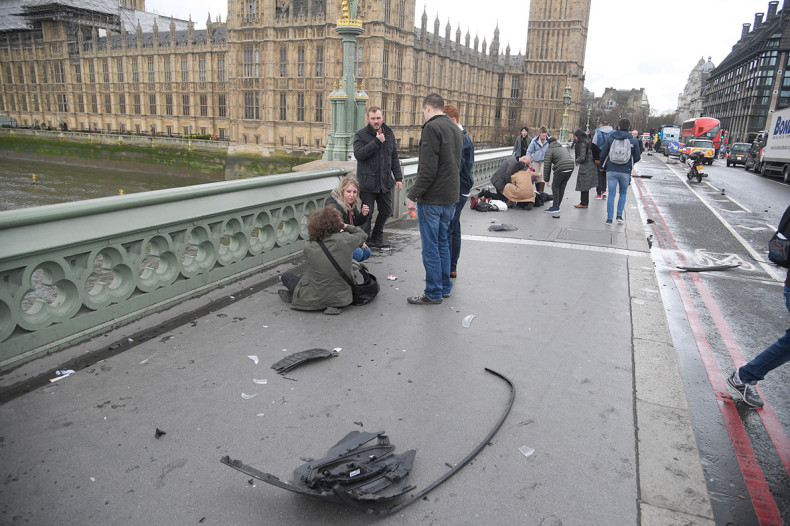 The Muslim woman subjected to online trolls following the Westminster terror attack issued a statement on Friday 24 March.
The woman was photographed on her phone at the time of the attack while a person was lying inured – despite another woman looking on while blowing her nose, while another man surveyed the scene yet walked off with his hands in his pockets.
Social media users took offence that a Muslim woman in a headscarf was pictured walking past a person lying on the ground at Westminster Bridge.
Speaking through TellMAMAUK which is a group helping those who suffer anti-Muslim attacks, she said: "What the image does not show is that I had talked to other witnesses to try and find out what was happening, to see if I could be of any help, even though enough people were at the scene tending to the victims.
"I then decided to call my family to say that I was fine and was making my way home from work, assisting a lady along the way by helping her get to Waterloo station. My thoughts go out to all the victims and their families.
"I would like to thank Jamie Lorriman, the photographer who took the picture for speaking to the media in my defence."
Thankfully, it didn't take long for Londoners and other users to hit back at trolls.
Some pointed out that emergency services might have told people not to stop, she might have been telling family or friends she was safe, she could have been hiding her face from the scenes or she could have been too distressed to stay in the area.