A Channel 5 documentary looks at how one innocuous-looking man murdered, defiled and dismembered 15 young men over a five-year period in the sleepy London district of Muswell Hill.
Britain's Worst Serial Killers profiles Dennis Nilsen, a job centre clerk who killed his victims and disposed of their bodies, either by burning them or flushing them down the toilet.
Nilson, who is now 67 and serving life in prison, murdered the men between 1978 and 1983 in two houses in north London.
Also known as the Muswell Hill Murderer or the Kindly Killer, Nilson would pick up young men, most of whom were homeless or students, in bars and take them back to his home.
He would then strangle and drown his victims during the night. After they were dead, he performed a ritual where he bathed and dressed their bodies.
Nilsen later said he refined this very precise technique because it was the most humane method of murder.
After each of his victims was dead, Nilsen kept the bodies for extended periods, sometimes several months. He told police he would have sex with them and talk to them.
He used his butchery skills gained when working as a chef to chop them up. At first, he lived in a house with a large garden, meaning he could get rid of the bodies fairly easily by burning them.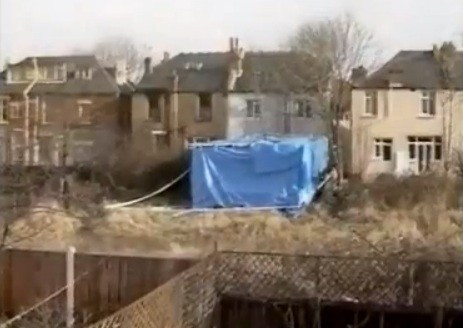 However, a few years later he moved to a flat so could not burn the bodies as he had been doing. He kept three people in bags stored in his wardrobe for months.
Eventually, Nilsen boiled the heads, hands and feet to remove the flesh, then chopped the innards into small pieces and flushed them down the toilet - which eventually blocked the drains.
The innards were discovered by a worker at a drain cleaning company, which eventually led to Nisen's arrest.
The Channel 5 documentary features interviews with the police chief on the case, Nilsen's ex-boyfriend and one of the killer's victims, who managed to escape.
Surviving the attack, Carl Stotter told the Sun how he had been strangled and submerged in water, before Nilsen strangled and tried to drown him, before changing his mind and gave him the kiss of life: "When I woke up after the attack I was in bed wrapped in blankets with a bar burning on the electric heater to keep me warm.
"I wrote to him once to ask why he attacked me - I wanted to know why. In his reply he wrote, 'What passed between us was a thin strand of love and humanity'.
"I've turned over what he meant until I'm blue in the face, but can't find an answer. Then again, can anyone really understand the mind of a serial killer?"
Britain's Worst Serial Killers: Dennis Nilsen is on Channel 5 at 10pm tonight (Thursday).