Samsung has been brutally honest in a press conference at Mobile World Congress 2012, admitting failings in the tablet market, despite announcing two new devices this week.
Hankil Yoon, a product strategy executive for Samsung, said: "Honestly, we're not doing very well in the tablet market."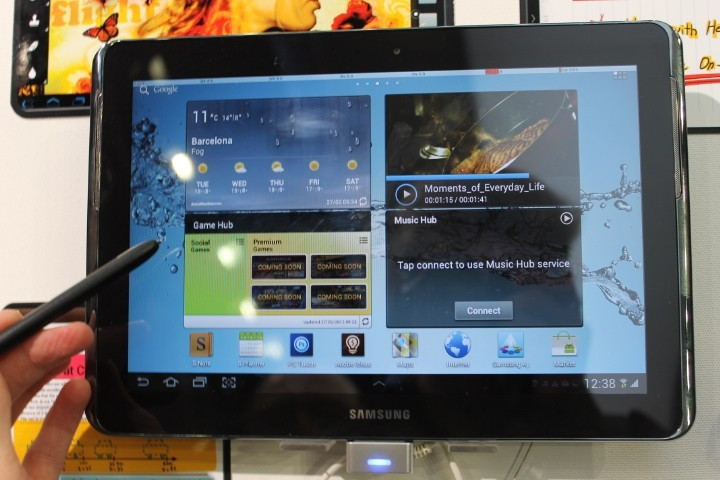 Samsung has announced two new tablets at MWC - the Galaxy Tab 2 10.1 is a small update to the original 10-inch Tab. We weren't too impressed with the Tab 2 and you can read the International Business Times UK's hands-on preview here.
Samsung also announced the Galaxy Note 10.1, a 10-inch smartphone-tablet hybrid designed to be used with the included S-Pen stylus for drawing, sketching and making hand-written notes on the screen. You can read our preview of the Note 10.1 here.
Being disappointed with itself is hardly surprising given Samsung's continued legal tussles with Apple. The original Galaxy Tab 10.1 has been prevented from being sold in the UK and other countries.
In the US Samsung has lost ground to Amazon, which has made the budget tablet market its own with the $199 Kindle Fire. Having sold more than a million units a week in the run-up to Christmas, Amazon proved there is strong demand for a cheaper tablet - the iPad starts at $499.
Samsung look set to take a similar approach with the new Galaxy Tab 2 10.1, having confirmed to the International Business Times UK that it will be "competitive and affordable".
Hopefully, with a move to the cheaper end of the tablet market, Samsung will no longer have to admit that it is doing poorly in the sector.