MWC 2012: Nokia 808 PureView Hands-On Preview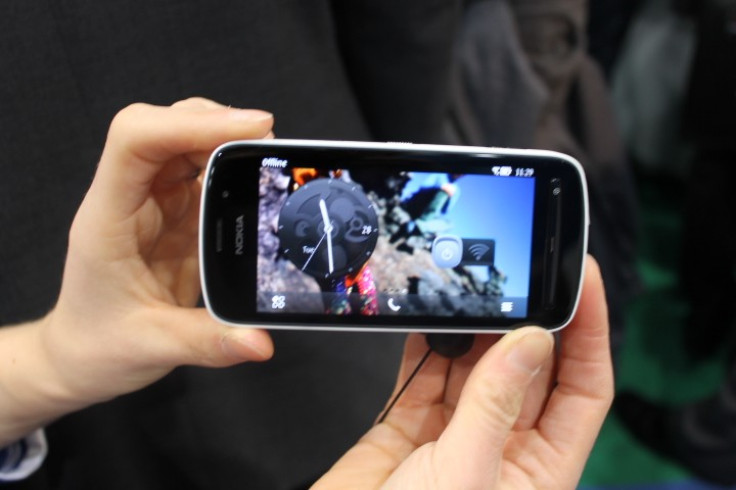 Having had an opening play with the device the IBTimes UK offers its opening thoughts on Nokia's 808 PureView handset, examining whether its flashy new camera tech will let it break Symbian's curse.
Tech Spec
Nokia has chosen to keep the 808's exact tech spec under tight wraps, giving no word on the processor, RAM or battery. Instead the Finnish phone giant has focused on its key selling point - its camera tech.
As well as Carl Zeiss optics and new pixel oversampling technology the Nokia 808 PureView features a massive, high-resolution 41 mega-pixel sensor. This behemoth camera can shoot images in three sizes: five, eight and 38 megapixels.
Having played with the device - though Nokia didn't let us take our photos home with us - from what we've seen the camera is insanely good. Taking photo's at the maximum quality settings in Nokia's MWC booth we could literally zoom in to read the name tags of people at the other end of the room - colour us impressed. Additionally, in our time testing it the device's full HD 1080p video recording and playback was seamless.
Additionally, the 808 will feature Nokia Rich Recording tech. The tech is designed to allow the phone to record at CD quality. While we can't confirm the sound was CD quality, we did have a go in Nokia's booth and found that it was clear and legible, even in a crowded floor full of eager journalists.
Carrying on the discussion about the 808's music and sound quality, the device also features exclusive Dolby Headphone technology and Dolby Digital Plus for 5.1 channel surround sound playback - unfortunately we didn't really get a chance to test this with the background noise of Nokia's booth and our lack of noise cancelling headphones making such a feat nigh-impossible.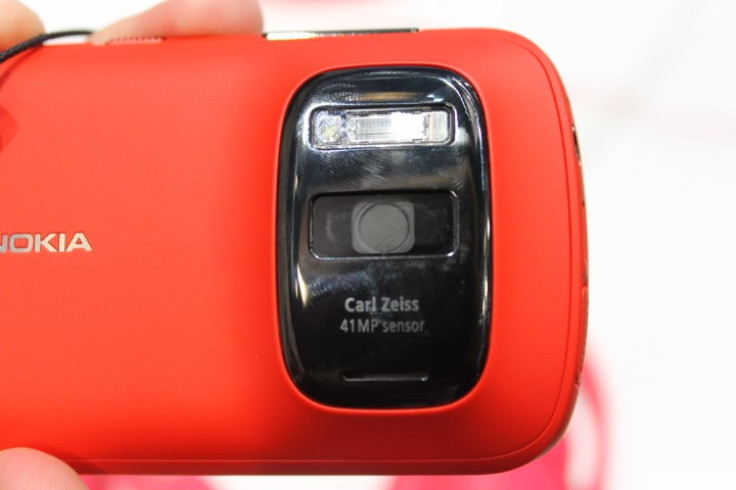 Look and Feel
While we don't have the exact measurements - curse us for not bringing a tape measure - the 808 follows Nokia's standard design model and is pretty similar to every device the company's made in recent years - think N9 and Lumia 900, but slightly smaller.
Being a bit smaller isn't a bad thing, though, considering the design is pretty nice - but we would have like to see a little more variety to separate it from the company's Windows Phones.
Symbian Blues

Despite housing a massive high-resolution 41-megapixel sensor, the Nokia 808 PureView will launch running the company's seemingly cursed Symbian OS. For us, this is a major drawback, not least because Nokia has repeatedly confirmed it will be shifting its focus to develop devices running Microsoft's Windows Phone operating system. This is of course forgetting the fact that Symbian itself is a "difficult" OS to navigate around - be warned, there's a reason it never took off in the first place.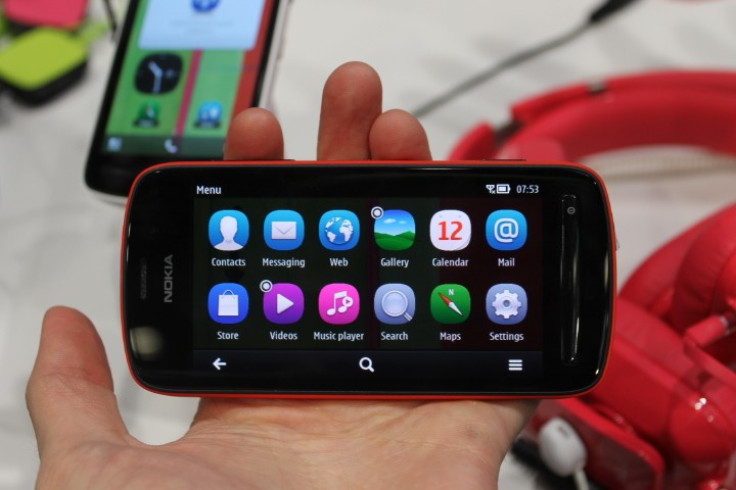 Release Date and Price
The Nokia 808 PureView is set to be available for 450 euros pre-tax in May - or around £450 after tax in the UK.
While that incredible camera is a major selling point, we're not jumping for joy about the whole package just yet. This is partly thanks to Nokia's choice to run it on Symbian instead of Windows Phone, and the fact that the company has confirmed that the camera tech will later be used on other devices.
Check back at the International Business Times UK later in the year for a full review.
© Copyright IBTimes 2023. All rights reserved.