Microsoft has rounded off Mobile World Congress in Barcelona by demonstrating the consumer preview of Windows 8 for tablet and PC.
The operating system aims to provide a unified experience across all devices - whether it be a smartphone, tablet, notebook or desktop. Windows 8 consumer preview can be downloaded for free now, while the finished product is still in development.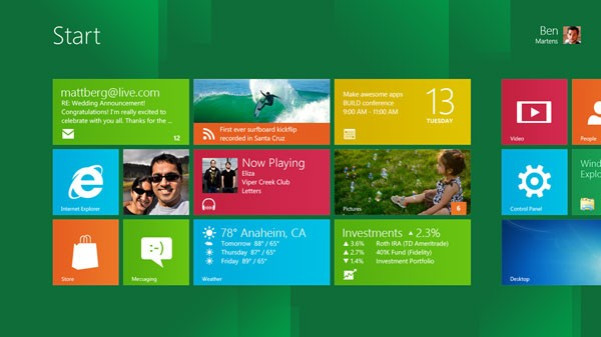 Windows president Steve Sinofsky said during the company's packed keynote address that more than 100,000 changed have been made to the next-generation operating system since it was first released as a preview to developers last year.
Sinofsky began: "We started this project as we wound down Windows 7. Windows 7 was the most successful OS of all time. But we set out to re-imagine the entire experience. It was a bold goal. We challenged ourselves to bring together the best of mobility and the best of PCs."
Microsoft described Windows 8 as the biggest change since Windows 95, and calling it a "beautiful, modern, fast and fluid" operating system which centres around the new Metro user interface.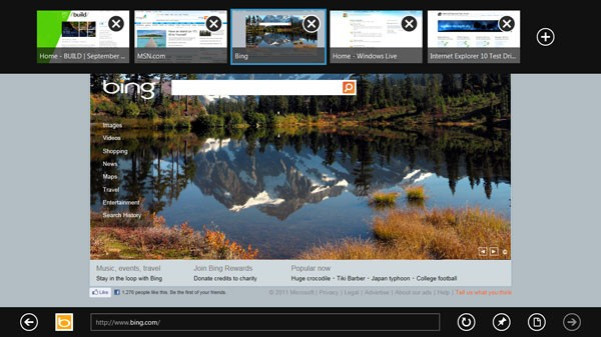 Metro builds on the tiled interface of Windows Phone to offer an entirely new way of managing applications on tablets and PCs.
One detail many users will notice is that the famous Start icon is no longer present on the desktop version of Windows. Instead, there is the Metro start screen, which displays a number of coloured tiles representing applications and functions.
A problem with the computer industry, Microsoft believes, is that companies force users to pick between a touch-screen interface and a mouse and keyboard, but the computer giant claims that Windows 8 does away with this problem.
It does this by using an incredibly similar operating system on both touchscreen devices and conventional computers, but the computer OS works as well with a mouse as the tablet version does with touch gestures - the company claims.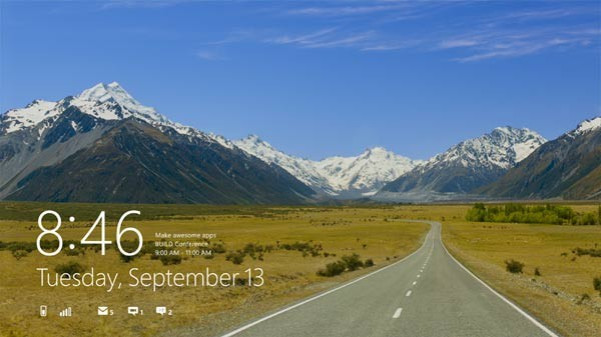 Windows 8 uses cloud computing - which Microsoft is calling SkyDrive - to keep multiple devices synced up. So when a user logs into their tablet, everything they do is synced to the desktop back at home. The firm added that this even happens with a device is in standby mode, because it is still connected to the internet.
Microsoft's Julie Larson-Green later took to the stage to show off a prototype Samsung tablet running the consumer preview of Windows 8 - and specifically how the operating system can run two applications at once on one screen.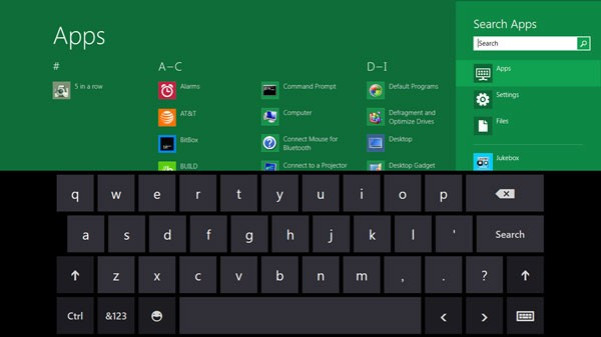 Borrowing the snapping feature first seen on Windows 7, Larson-Green showed how she could snap an messenger application to the side of the screen, while watching a video on the other side. Both apps were open and running at the same time, something not seen before on tablet devices.
Throughout the demonstration, Microsoft was keen to emphasis the ease with with Windows 8 can be used; it's a big departure from Windows of old, but one the company hopes will be simple and easy to understand for every user.
Microsoft went on to show the application store in Windows 8, saying: "One of the fun things about working on the Consumer Preview has been talking to developers. They're really happy about the transparency and clarity with adding apps to the store. We have the best app economics out there. We have unprecedented reach for their applications."
While the operating system is in the development phase, all applications are free to download.
The consumer preview of Windows 8 is available to download here free, but do remember that it is an early build and it is not advisable to run the operating system on your one and only machine.
Windows 8 is expected to go on sale towards the end of the year.