Vasiliki Scurfield, the mother of Konstandinos Erik Scurfield, the first UK volunteer to die fighting Isis in Syria with the Kurdish forces of the YPG, appeared on the BBC's The One Show last week.
In the interview she spoke of her son's frustration at the lack of support from the UK government for the Kurds fighting Isis in Syria, and announced she was launching a campaign to raise awareness and support for it.
Since the Kurdish forces repelled Isis from the city of Kobani, the Kurds' continuing struggle against Isis has dropped out of the news. But I managed to catch up with Ms Scurfield, and asked her a few questions about her campaign.
It is two months since Kosta fell fighting Isis in the Hasaka province of Rojava with the YPG/J. How much have you learnt about the cause that your son was fighting for?
Before Kosta (a former Royal Marine) went out to fight against Daesh (Isis) in Rojava, I knew very little about the Kurdish people. I had taught some in my job and was impressed with how well they integrated into British society and also how open-minded they were.
Those that came through Greece were also very good at picking up Greek. That's about all I knew.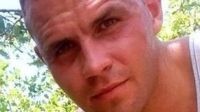 After Kosta went to Rojava I started doing some research and saw the Lions of Rojava page. That opened my eyes to the Kurdish people's valiant struggle and I could understand why my son went out to fight there.
Of course since Kosta was killed we have learnt an awful lot more. We have gained many new Kurdish friends and an insight into the obstacles the Kurdish people face.
I understand that you are preparing a campaign in relation to the Kurds' struggle against Isis, what is the campaign about and why have you started it?
I am frustrated at the way that the Kurds seem to be hidden from the west under an invisibility cloak. Daesh swept in to villages in Syria and Iraq and seemed unstoppable. We watched the events unfold and just couldn't believe the horror of it. There was a terrible fear in everyone's heart. Then we heard that Kobani had resisted and was winning. Very little else was said.

'I Don't Know How Many I've Killed in Kobani - I Don't See IS as Human'
Read our interview with a Kurdish female fighter by clicking here.
The media coverage seemed limited but it broke the belief that Daesh was unbeatable. Indirectly Kosta's death has shone a spotlight on the Rojava area and now people are becoming more aware of, and interested in, the issues that Kurdish people face in their fight against Daesh.
Every day parents lose their children in this fight, and I want to try and reduce these losses.
To do this I want to take Kosta's fight for the people oppressed by Daesh to the politicians of the west. I want to ask them, 'Why are you ignoring this? Why are you turning your faces away?'
What can people do to support this campaign?
People can use their voices in social media. They can use Facebook and tweet and use every kind of site to make it known that we need to speak out. We can't all go out and do what Kosta did as our talents may lie in other areas, however we can raise up our voices so that the government can be forced to acknowledge the role of the Kurdish people and actually talk to them to see how we can best support them in their fight.
Use the hashtag. Join me and shout out. I am also starting a petition that I would love you to sign. Find us if you want to join the campaign. We are using #stop_ISIS at the moment. We are blogging under 'Kosta's Olive Tree' and have a Facebook group dedicated to the campaign, also called Kosta's Olive tree.
What do you hope the outcome of the campaign will be?
I sincerely hope that the people of the world will join me in not only acknowledging the Kurdish resistance but also lauding and supporting it.
I hope that we will be successful in forcing our governments to initiate a dialogue with the Kurdish people fighting against Daesh to see what they need and then make it possible for them to get it. I hope they do this quickly before it is too late for the Kurdish people. When it becomes too late for them it will be too late for us and we will have failed a vast amount of people who deserved a life lived freely like the one we are privileged to enjoy.
Do you have a message for the new UK government of the UK in relation the struggle against Isis in Syria?
Act. Act now. By that I don't mean rush in with boots on the ground. I mean talk to the people on the ground there already and listen to them. Give them the help they need to combat this growing threat fairly. Don't let outdated alliances hold you back. Be wise, be strong, be courageous and stand up for people whose open mind and liberality reflect British values and are unique in the Middle East.
Vasiliki Scurfield's change.org petition against Isis can be found here. You can also support the campaign via a dedicated Facebook page.
Mark Campbell runs a blog about Turkey and Kurdistan, which you can find here. You can also find out more about Mark and his work on Twitter @Hevallo.