Craft beer – or real ale if you're a Brit – is massive over here in Johannesburg at the moment.
Every trendy bar or restaurant worth its salt will have at least one or two of them on offer, and you can bet your life that you'll see it advertised on fliers for concerts and festivals as a guaranteed crowd-pleaser.
A relatively new eatery-cum-drinking establishment on Fourth Avenue in our hip neighbourhood of Parkhurst has even named itself after the phenomenon – "Craft" - and judging by the multitudes thronging there every weekend, it's a ploy that's worked.
But even though the whole "artisanal beer" thing, as it's often called here, is generally a predominantly male preserve, a few women are also getting in on the act. In fact, four of them, including chef Thea Blom, got together in September last year to set up the Oakes Brew House.
Set in the grounds of Blom's 33 High Street Restaurant and Bar in the former mining town of Modderfontein in the West Rand area of Jozi, it is billed as the only "all-girl brew-pub" in Johannesburg - and possibly even South Africa.
And as such, the women look after everything from the brewing process itself to sales, producing a range of tongue-in-cheek-ly-named beverages such as Easy Blonde Ale, Butt Stout and Wise Beer.
As to how the craft beer phenomenon has taken off with such a vengeance in South Africa over the last couple of years, no one really seems to know.
Some claim that the trend initially made its way to the Western Cape from the US before spreading to Joburg, while others suggest that some people just started getting sick of drinking mass-produced lagers – the drink of choice for most locals - and wanted to try something new.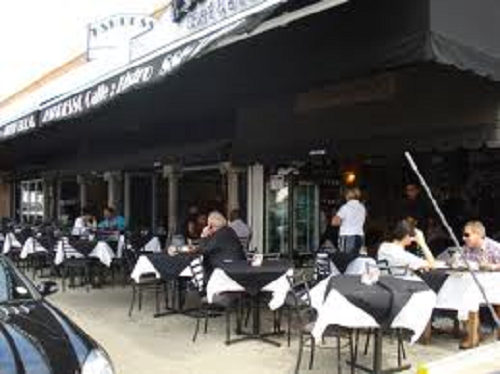 South Africa's first micro-, or small, independently-owned, brewery, Mitchell's, led the way in 1983, however, when it started to make an English-style ale. While it was another couple of decades before others followed suit, today there are believed to be more than 70 such organisations, again mostly in the Western Cape - and the number continues to rise.
Craft beer craze
But's that not to say that the country's huge commercial breweries are necessarily being hit hard by the craft beer craze. South African Breweries Ltd, a subsidiary of the world's second largest beer producer SABMiller, and brandhouse, a joint venture between Diageo, Heineken and Namibian Breweries, reportedly still own a vast 99% of the total market.
But they aren't sitting on their laurels either. In a bid to take advantage, SAB in particular is now wont to come out with its own, limited run, versions of real ales for local beer festivals. Another ploy is developing new hop varieties to sell to those microbrewers interested in using home-grown South African plant matter in their offerings.
Anyway, the reason that I started on about all of this is that my Beloved and I decided to amble our way over to the second, need I say sell-out, "Jozi Craft Beer Fest" last weekend.
Held in Mark's Park in Emmarentia, not far from the affluent northern suburb's large lake – or dam as they're known here – it was a sprawling affair. Beer stalls, food stands and a truck blaring live and piped pop music lined up in a semi-circle around a football pitch-sized field, while an awning-covered grass and straw-bale bedecked seating-cum-picnic area was carved out in the middle.
Our first dabble of the day though, chosen from a selection of 26 microbrewers offering 100 or so beverages for our drinking pleasure, came courtesy of Brewhogs, a local business from Midrand, which caught my eye because of its hedgehog logo.
And, interestingly, just to blow the usual white, middle-class male stereotype out of the water, it turned out that its master, or head, brewer, was a black female – a fact that surprised and suitably impressed me in such a male-dominated industry, it must be said.
Next on the libation list, meanwhile, was the Copperlake Breweries' Light Lager for me, and English Ale, of course, for my Beloved. But while I happily tucked into mine with impunity, my Beloved hit a perennial problem with his.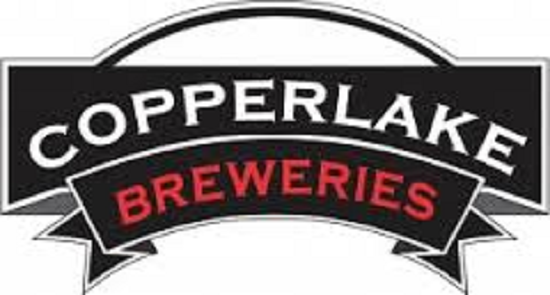 Alcohol-related foibles
Because the climate in South Africa is so much warmer than the UK, everyone insists on serving their ales ice cold in order to conform to local sensibilities. But as a result, until you stand them in the sun to warm up a bit in traditional fashion, they're utterly tasteless.
Which is a shame really – and does make you wonder what it is that people actually see in them here, beyond being the latest fad, that is. Camra (Campaign for Real Ale, based in our former stomping ground of St Albans) would have words, I'm sure.
But serving relentlessly cold beer isn't the only little alcohol-related foible to be found in South Africa. Another relates to the country's supremely confusing retail sales laws.
For example, presumably as a concession to the economically-important wine industry, it is possible to buy bottles of the stuff in any supermarket. But if you want a generally less potent beer, spirits or whatever else, you've got to go to a specialist bottle store, as they're known locally.
Pub opening and retail sales hours are a further conundrum. But, because the rules are dictated by each individual municipality and can vary widely, it means that you never quite know where you are.
So, while in Stellenbosch or Cape Town, you won't be able to buy liquor at the shops on a Sunday or religious holiday, in Johannesburg, there are no such prohibitions.
That could all be about to change though. A local Gauteng draft law, introduced last year, is proposing a total ban on Sabbath booze sales, even in bars and restaurants. Riot-fodder, if ever I heard it.
So good luck on getting that one through in a city where Sunday truly is the holy day of socialising – and it doesn't seem particularly traditional to do it sober.
Cath Everett is a resting journalist who has written about business, technology and HR issues for over 20 years. She recently moved from the UK to South Africa with her husband