People from Johannesburg often complain that other Joburgers moan a lot – and a pet whinge is that nothing ever happens here.
Which isn't entirely true, although for a big city – the economic heart of South Africa, in fact – there's not half as much going on as you'd expect.
While everyone agreed that people in Johannesburg were much more socially-inclined and would invite you to a braai as soon as look at you, the main reason, they explained, was that, unlike the Cape, "they've got nothing else to do".
Anyway, always on the look out for things to keep my Beloved and I amused, and aided in this mission by the endless public holidays lately, I've dragged him off to a good few festivals over recent weeks, replete with high expectations.
Only they haven't always quite been met – which is perhaps what people mean when they moan about the place.
The Rand Show
Possibly the best of a bad bunch was the Rand Show, which was billed as the largest consumer exhibition outside of the US and took place in the suburb of Nasrec's Expo Centre over the Easter weekend and beyond.
But, despite being a hallowed institution locally, it's an accolade bestowed by me mainly because of the marvellous sheepdog demonstration by a local farmer and member of the South African Sheepdog Association (Sasa).
The aim of Sasa, which was set up at Graaf Reinert in the rural Eastern Cape in 1960, was to record and track the bloodlines of working dogs for breeding purposes, which included both border collies and Australian kelpies imported from the UK, Oz and New Zealand.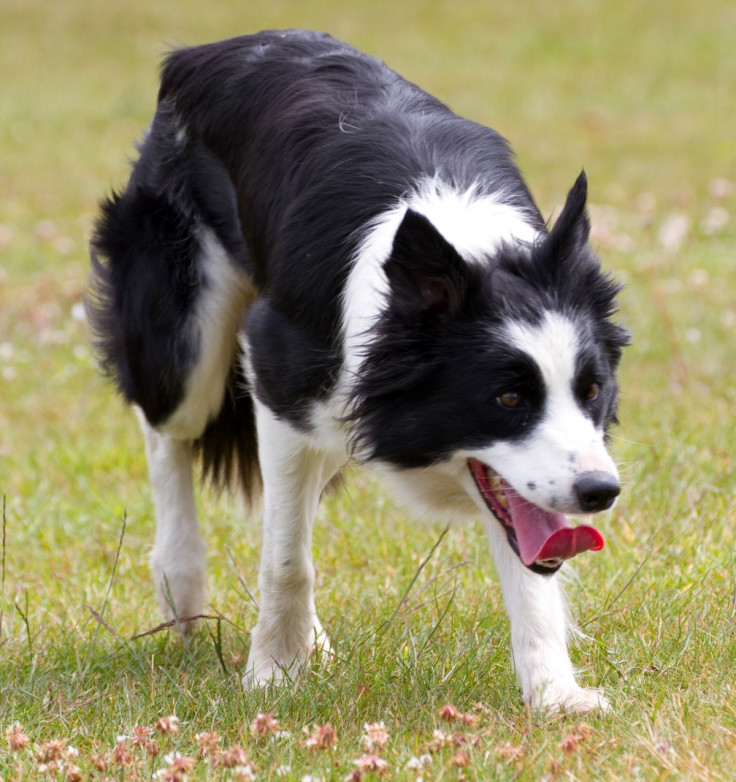 Having enjoyed watching collies do their thing at many a county show back home in Blighty, I was keen to see them in action over here too, as their mastery of wayward sheep truly is a sight to behold.
And a real plus was that, because it's apparently a less well-known sport over here, the farmer in question took the time to explain what his dogs were doing so that you could really get to appreciate their – and their handler's - skill. Great stuff.
As for the proper trials, it seems that, due to the heat of the South African sun, these are traditionally held during the autumn and winter months (April to September), followed by a national competition at the end of the season.
And this year's spectacle, it seems, will take place in Swellendam in the Western Cape, only weeks after five delegates are scheduled to attend the 2014 World Sheepdog Trials at Fearn Farm near Tain in the Highlands of Scotland for the very first time.
All very exciting - unlike the rest of the Rand Show, which, sadly, wasn't. To be fair, the event, which has been held more or less annually since 1894 give or take an Anglo-Boer war or two, was probably more aimed at kids than the likes of us.
But having been spoiled by the professionalism and polish of similar shows on both sides of the Atlantic, it all just seemed a bit limp and disappointing. There wasn't even a decent funfair. It was just about retailers in halls trying to sell you things, with the odd magic show or snake handler display thrown in for good measure.
A true Joburger
The Rand Show was a dream compared with last Thursday's Fiesta Mexicana, put on to celebrate Workers' Day (1 May).
Held at the nearby Camdeboo fruit and veg farm, we'd naively gone along expecting a field full of stalls laden with spicy food and colourful arts and crafts, topped off with lively Latin American singing and dancing for good measure.
But we really should have learned by now. What there was instead was a 'pop-up restaurant' on the veranda of the farm's streamer-bedecked Peach Café, selling a rather mushy selection of quesadillas, nachos and tacos.
A bar table set up beside the cubby-hole where you ordered food offered Corona beers, margaritas and the inevitable tequila, while a couple of guys standing in a corner wore ponchos and sang bad Spanish pop songs.
Call me demanding, but it didn't quite live up to the billing, although the clutches of merry, young drinkers would disagree, I'm sure. But perhaps what all of this really means is that, after living in the city for a grand total of five months, I've finally become a true Joburger.
Cath Everett is a resting journalist who has written about business, technology and HR issues for over 20 years. She recently moved from the UK to South Africa with her husband