Myanmar: 16 Rohingya Muslims Killed in Rakhine State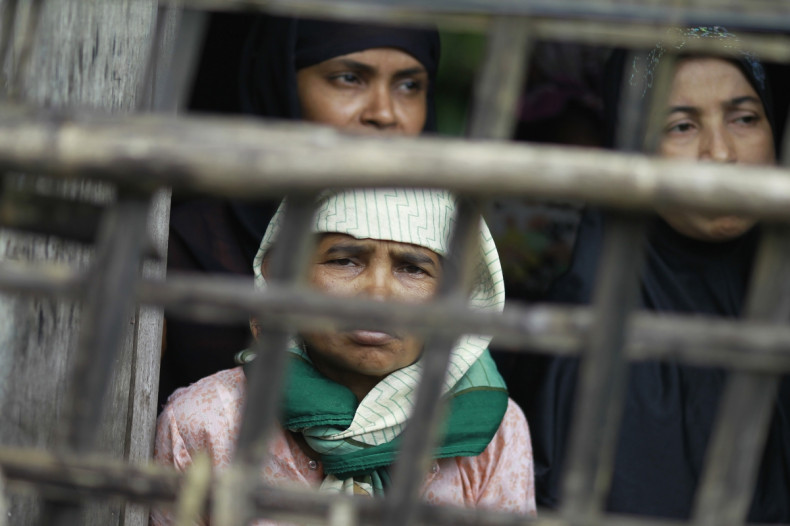 Buddhist authorities have allegedly opened fire on Rohingya Muslims in the Myanmar village of Du Char Yar Tan (Duchidaran), killing at least 16 people, including women and children, according to rights groups and a villager.
More than 100 people were also missing after Rakhine state police officials raided the village and loaded the remaining Rohingyas on tracks.
The incident took place on the night of 14 January when Rakhine authorities entered Du Char Yar Tan and started shooting people directly.
Tun Khin, human rights activist and president of the Burmese Rohingya Organisation in the UK, said Burmese officials were trying to cover-up a recent discovery of a mass grave.
"The villagers were shocked because a worker had found the bodies of eight Rohingyas in a dump," he told IBTimes UK. "They took one corpse in the village and went to the police outpost to discuss the matter with authorities."
Khin alleges that security forces then raided the village "to hide this crime" - with reference to the killing of the eight Rohingyas.
According to other rights groups, a Rohingya girl was raped in the rampage that followed.
The activist blames authorities for a "systematic pattern of violence" affecting Rohingyas in the Rakhine state.
"This is the policy they are implementing. They want to clear up Myanmar from Rohingyas. From the end of October to the 1<sup>st of January 2014, more than 18,000 Muslims have left the country. They want to drive people out of the country," he said.
The violence was confirmed by Chris Lewa of the Arakan Project, which has been documenting abuses against members of the Rohinyga Muslim minority for more than a decade.
Buddhist authorities of the Rakhine state have often been accused of crimes against the Muslim minority.
Rakhine state spokesman Win Myaing denied any deaths had occurred.
The Rohingya have never been granted citizenship in Myanmar and a 1982 law excluded them from the list of officially recognised minorities.
Sectarian tension between Rakhine state's 800,000 Rohingya and their Arakanese Buddhist neighbours exploded in June 2012 after allegations that a gang of Rohingya men had raped an Arakanese woman. The Muslims were lynched in response, sparking days of rioting.
Human Rights Watch has described the events in Myanmar as ethnic cleansing, and the United Nations has called for its government to provide Rohingya citizenship in the country.
At least 240 people have been killed and more than 140,000 left homeless, if not displaced in prison-like camps.