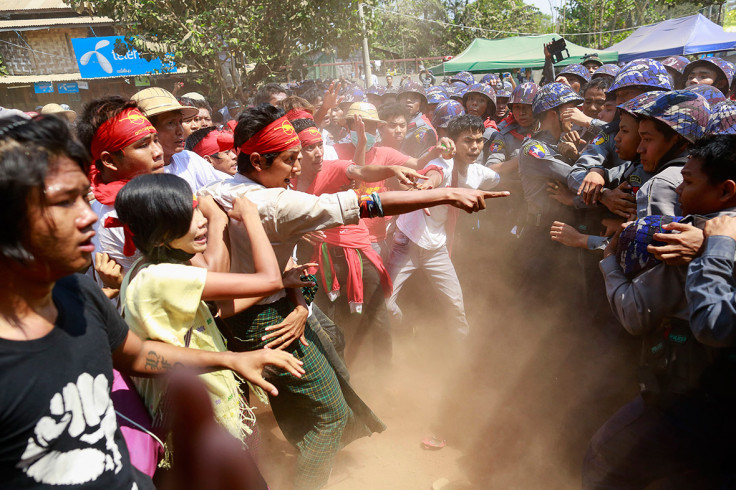 Burmese people are experiencing the erosion of freedoms of expression, association and
peaceful assembly in spite of key social reforms being implemented by a government installed in Myanmar in 2011, a rights group has claimed. In its new report, New Expression Meets Old Repression, Amnesty International claimed the country's authorities have increasingly cracked down on peaceful expression by arresting, incarcerating and charging "hundreds of people since 2014."
The quasi-civilian government that replaced Myanmar's long military rule has been accused of persecuting student protesters, political activists, media workers, human rights defenders, land and labour activists and advocates of religious tolerance, by using laws passed during the military era.
"While there have been some efforts by the government to address the question of ongoing arrests and imprisonment of human rights defenders and other activists, these efforts have been largely ad hoc and focused on securing the release of only some political prisoners, often at politically advantageous moments," Amnesty said.
"In July 2013 President Thein Sein announced his government's intention to release all prisoners of
conscience, stating that none would be in jail by the end of the year. Hope soon faded however, when it became clear that not all prisoners of conscience and other political prisoners had been released. Moreover, political arrests resumed within days of the pardon," the report continued and added the country is creating "a new generation of prisoners of conscience in Myanmar."
In March 2015, reports emerged of Myanmar police allegedly beating dozens of students who were protesting against a then-new law they said it curbed academic freedom.
Demonstrators were demanding more freedom for universities and students, banned from forming student unions. The protests started in January and continued despite the government issuing a warning and accusing demonstrators of being led by political organisations that aimed to overthrow the regime.
Referring to the 2015 student protests, Mark Farmaner, Director at Burma Campaign UK, told IBTimes UK: "We have seen shocking scenes of violence and we received reports from people who said that police even attacked students while they were being carried to ambulances. No efforts from senior commanders were made to stop the violence. Burma has been under authoritarian law for decades so police don't act without permission. I believe the Burmese government gave police order to beat the protesters."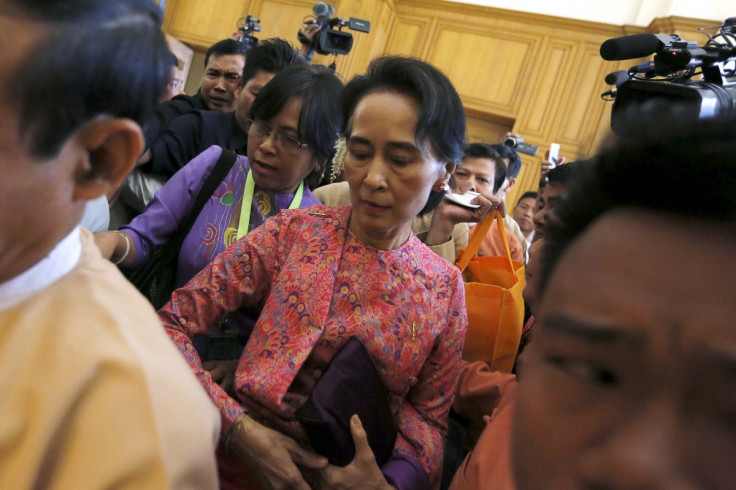 New government
In November 2015 the country held general elections that saw the opposition party National League for Democracy (NLD), led by Aung San Suu Kyi, emerging as winner. The new government is set to assume power at the end of March.
"Aung San Suu Kyi is said to have told diplomats at a briefing shortly after the election that the continued imprisonment of peaceful political activists would not be consistent with the country's transition to democracy," Amnesty said. "Myanmar's new government will take office with a historic opportunity to change course on human rights but must break away from the deeply repressive legal framework that for years has fuelled arbitrary arrests and repression."