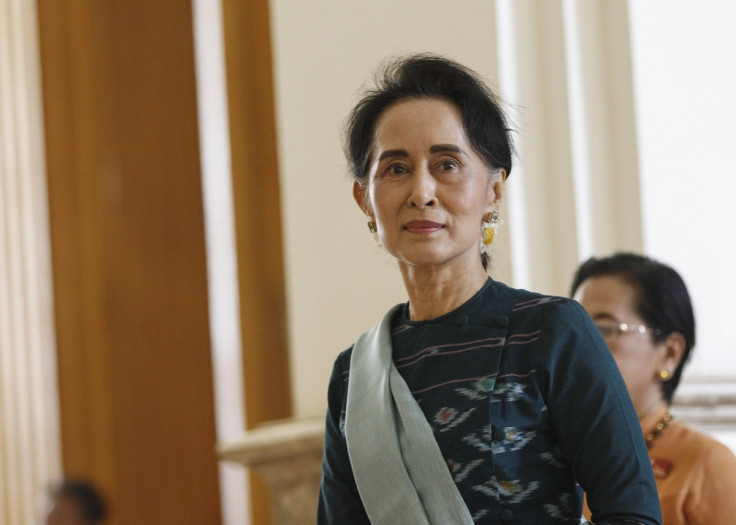 Myanmar's new parliament has created a role of "state counsellor" for Aung San Suu Kyi in a session marked by strong military opposition. The new position will come into being following ratification by President Htin Kyaw.
MPs of the National League for Democracy (NLD), who are in a majority in the newly-installed parliament, successful voted for the passage of the bill, while the military officers staged a protest and boycotted the voting.
The military officers hold 25% of the seats in the parliament. A spokesman for the military officers claimed the incident signifies "bullying by democracy", The Guardian reported. The military representatives were reportedly infuriated over rejection of a series of amendments proposed by them.
Nobel laureate Suu Kyi currently holds three key positions in the government — minister of foreign affairs, minister in the president's office and presidential spokeswoman. The new role of state counsellor will reportedly give the NLD leader more powers to run the government.
The NLD insisted on creating this powerful role after the military drafted a clause into the constitution that prevented anyone with foreign relatives to become president. The clause was reportedly inserted to deny the presidency to Suu Kyi, since her two sons are British.
The creation of the new role could escalate tensions between Suu Kyi's party and the military, who termed the move unconstitutional. Following this defeat in the parliament, the Burmese military, which holds three important and influential cabinet positions including home affairs, could create more hurdles for Suu Kyi.
The NLD led by Suu Kyi recorded a landslide victory in the November 2015 election in Burma, also called Myanmar. The country is progressing towards a change after decades of military dictatorship. In a major development, Suu Kyi invited China's foreign minister Wang Yi to the capital for talks, her first official meeting as the foreign minister.