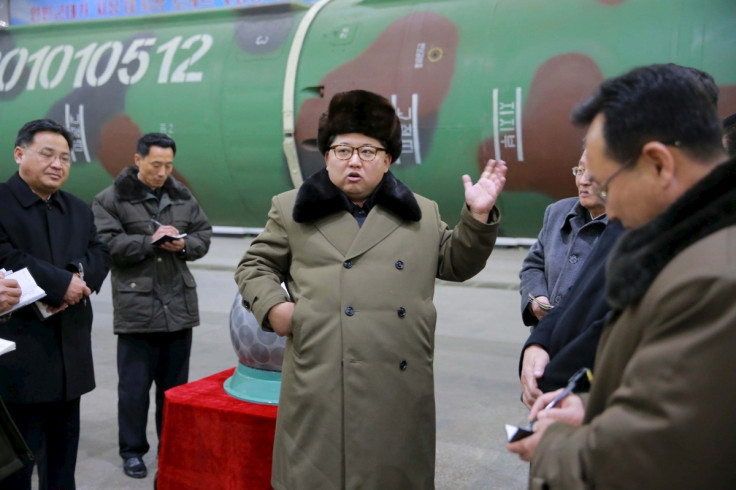 China has said that it is limiting its trade with North Korea after the rogue nation conducted a fourth nuclear test in January, followed by a long-range rocket launch in February. Beijing announced bans on imports of gold and rare earths used in high-tech products.
North Korea's key trading partner has also slapped a ban on jet fuel exports to the country. The UN Security Council ramped up sanctions against the isolated nation last month in response to the recent nuclear and missile tests.
Banned North Korean imports include coal, iron, iron ore, gold, titanium and rare earths. The catch? Iron, iron ore and coal can still be traded if it is deemed to be for "livelihood purposes" and would not contribute to towards nuclear activities. North Korean ships entering China will be searched for contraband and imports stopped if it can be proved that profits will go towards the nuclear programme.
"It's an explicit loophole," Adam Cathcart, a specialist on China-North Korea relations at the University of Leeds, told Reuters. "Coal is a big lever for them. They're wise from the Chinese standpoint to keep some leeway [so] they're not branded as sanctions violators if a train goes from China to North Korea [carrying resources]."
China accounts for around 90% of North Korea's trade, but Pyongyang's closest ally has also voiced criticism over its nuclear and missile activities. Despite this, China is cautious about triggering instability in the region, which could result in a full-blown humanitarian crisis and result in millions of refugees fleeing across the border.
The latest action from China comes after a nuclear summit in Washington last week where US President Barack Obama met with his Chinese counterpart, Xi Jinping. Both leaders affirmed their commitment to preventing further missile tests by Kim Jong-un's regime.
The move from China came on the same day that a Seoul government official said that North Korea has developed the technological capability to reach all of South Korea and parts of Japan with nuclear warheads, according to The New York Times.