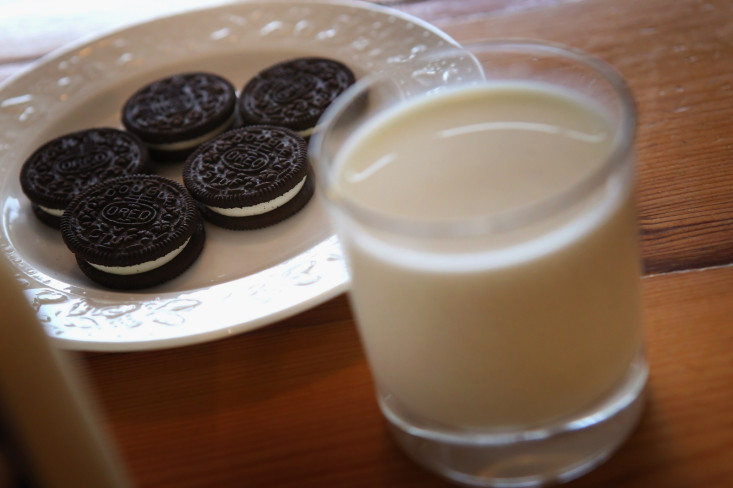 Oreo has been producing some interesting cookie flavours and mailing the customised cookies to the lucky fans who suggested them. As part of its #MyOreoCreation social media contest, which was launched in May, the cookie company has invited fans to suggest some unique flavours and has promised to send test-batches of people's best ideas for them to try out.
From Nut 'N Honey and coffee to Unicorn and Raspberry Danish, Oreo has begun sending out boxes of the interesting, new flavours with many people excitedly posting photos of the same to social media using the hashtags #MyOreoCreation and #Contest.
Needless to say, the social media campaign has inspired a wide variety of cookie flavours.
Oreo has already surprised several creative fans with prototypes of different flavours including German chocolate cake, beignet, glazed donut and the Firework Oreo.
Meanwhile, some of the other funky flavours suggested so far include English Breakfast Tea, flan, blackberry cobbler, salted caramel, red licorice, carrot cake, popcorn, millennial pink and of course, avocado.
"The #MyOreoCreation #Contest leverages the unique equity the Oreo Wonder Vault has built around innovation and, especially, deliciously unexpected flavors," the company said in a release. "It could be a never-thought-possible-in-a-cookie flavor, or the combination of two flavors. It could even be an idea that's not even a flavor.
"Maybe it's a flavor inspired by a favorite memory (what would that perfect day at the beach taste like?) or a place (how about the Rocky Mountains?). It could even be a favorite activity (like going to a carnival or camping)."
People interested can also submit a new Oreo cookie or chocolate candy flavour or a completely different item containing the dark, well-known cookie itself such as Oreo graham crackers or an Oreo pancake mix.
The campaign, eligible only to fans in the US, will run through 14 July while Oreo will continue to deliver sample boxes to select fans. Three finalists selected by Oreo will win $25,000 (£19325) each and get to see their flavours stocked on select retail shelves across the US in May 2018, along with a shout-out on the packet itself.
The Grand Prize Winner will be chosen via fan vote this month and win $500,000. The top winner will also get a chance to taste the company's unreleased Oreo products, including those that have yet to be launched and those still in the prototype phase.